"It's Our Job Not to be Noticed" Joe Staley Swamped After Retiring From San Francisco 49ers
Published 04/29/2020, 9:00 AM EDT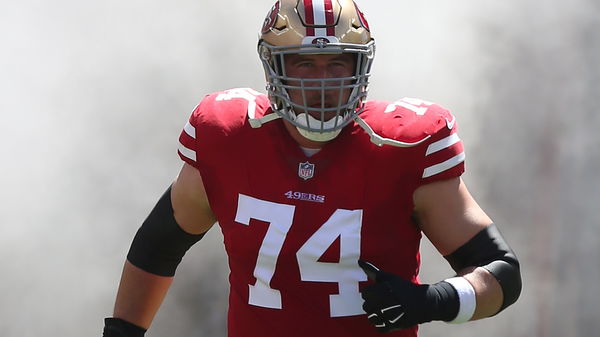 ---
---
Recently, San Francisco 49ers lineman, Joe Staley announced his retirement from the NFL. The 35-year old boasts of a 13-year career with the 49ers, but the numerous tributes from teammates, coaches, fans and rivals simply took him by surprise.
ADVERTISEMENT
Article continues below this ad
Normally, most of the fans' adoration is reserved for players who catch, run or throw the ball. On the other hand, he is a player who works behind-the-scene.
"I was absolutely overwhelmed and blown away from the response from everybody," Staley said Tuesday. "That meant so much to me. I'm a lineman. It's our job to not be noticed and it's our job to just do our job and do the grunt work. It was really cool."
ADVERTISEMENT
Article continues below this ad
On the other side of the argument, a player of Staley's calibre deserves such praise and a fitting send-off. He has been the best in the business since entering the NFL as a first-round pick out of Central Michigan in 2007. To make matters even better, the NFL honored Staley as one of the league's all-decade players for the 2010s.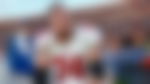 How good is Joe Staley?
ADVERTISEMENT
Article continues below this ad
One of his best moments came in his first playoff game for the 49ers in January 2012. Frisco trailed New Orleans 24-23 in the closing minutes, but Staley had other ideas. He raced down the field ahead of Alex Smith. He laid the key block against Roman Harper on a 28-yard TD run that helped the Niners reach the NFC title game.
However, he is far more proud of his underrated work. On one occasion, he flattened a defender on a double-team block and in a different game, he gave his quarterback time to throw deep at a crucial moment.
"I think he's a Hall of Famer without a doubt. It's a no-brainer," said 49ers right tackle Mike McGlinchey. "Joe was the most complete offensive tackle of his generation and that's something that should be without a doubt entrenched in the Hall of Fame."
ADVERTISEMENT
Article continues below this ad
Staley entertained thoughts of retirement after the Super Bowl and informed the Niners of his final decision before the draft. This gave the team plenty of time to plan for his successor.
Suffice to say, when the team roped in seven-time Pro Bowler Trent Williams, he knew they were in good hands. However, teammates can testify that it will be difficult for Williams to fill the void Staley leaves behind.