'It's Treason Against the NFL' – Hall of Famer Michael Irvin Can't Fathom Julio Jones Joining the Arizona Cardinals
Published 05/26/2021, 8:17 AM CDT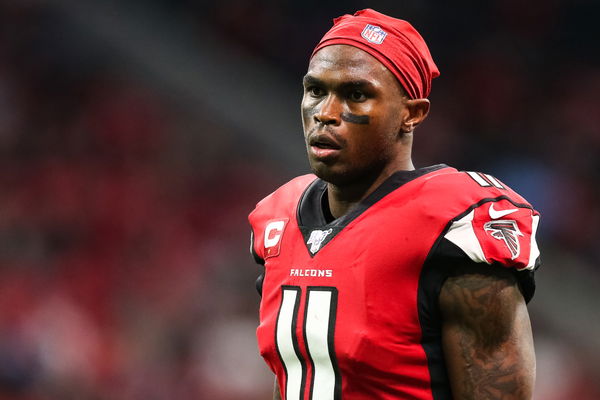 ---
---
The writing is on the wall for the Atlanta Falcons. Julio Jones wants out. Their star wide receiver is no longer interested in taking part in yet another rebuild. 
ADVERTISEMENT
Article continues below this ad
Declaring his intention to move on from the franchise during a segment of Undisputed, the wideout said he's looking to go to a side that's all about winning. 
And perhaps that side could be the Arizona Cardinals. The Cardinals have quietly been becoming a powerhouse over the offseason signing players like AJ Green and JJ Watt. 
ADVERTISEMENT
Article continues below this ad
A photo posted by Cardinals star wide receiver DeAndre Hopkins took the world by storm. It featured AJ Green, Julio Jones and Hopkins himself alongside NFL Hall of Fame wide receiver Michael Irvin.
Captioned, "Julio u remember what he talked about (sic)" fans started speculating whether Jones is headed to the Cardinals. While the conversation between the players remains a thing of mystery, Irvin talked about what it would be like if Julio Jones joined the Arizona based franchise.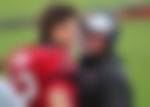 Julio Jones would make Cardinals unstoppable      
Appearing on the Rich Eisen Show, Irvin was asked about his thoughts regarding a possible Julio Jones trade to the Cardinals. And the Hall of Famer emphasized just how crazy it would be to have Green, Hopkins, and Jones on the same side.
"That would be unlawful. And you know what's crazy about it and why I say it's unlawful? Because they're all big guys with different skill sets," said Irvin.
Elucidating further on his comment, Irvin talked about how the three wide receivers bring different skill sets to the ballpark.
"You've got DeAndre Hopkins who can catch any ball anywhere, anytime. And he can play in that slot. AJ Green is great at transitioning in and out of cuts. And Julio Jones can just flat out do anything. He can just flat out fly."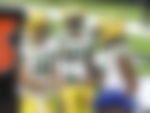 ADVERTISEMENT
Article continues below this ad
Referring to the acquisition of the trio as "unlawful", Irvin took it one step further by saying such a move would prove to be treason against the league.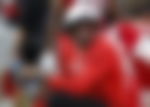 "Oh my God, we shouldn't even be having this conversation. It's like treason to have that conversation. It's treason against the NFL having all those guys on the same team," he added.
ADVERTISEMENT
Article continues below this ad
Facing the likes of Hopkins, Green, and Jones would surely be a nightmare for any opposition. But if the Cardinals actually manage to pull it off, they'll easily be catapulted to Super Bowl favorites overnight.