"I've Never Had A Player Attack Me"-Former Cleveland Browns Coach Discloses Relationship With Baker Mayfield
Published 06/11/2020, 7:58 AM EDT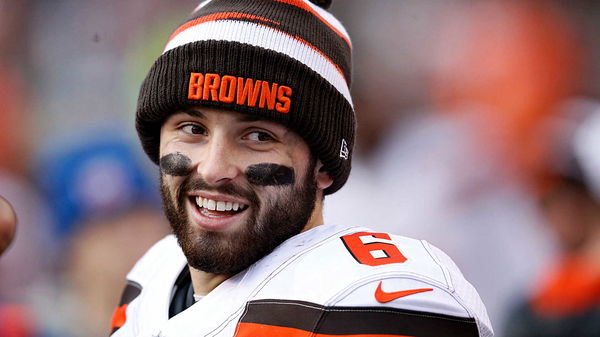 ---
---
Former Cleveland Browns coach Hue Jackson spoke out on his relationship with Baker Mayfield. Jackson joined the Baskins and Phelps podcast to discuss his rather unforgettable tenure as head coach of the Browns. Hue Jackson joined the Cleveland Browns in January of 2016.
ADVERTISEMENT
Article continues below this ad
The veteran Coach pulled some of the worst numbers going into his first season with the Browns His debut season saw him finish last in the NFL with a dismal 1-15 record. Not to mention the following season went on to bring even worse results for Hue Jackson and the Browns.  The Browns finished the 2017 season without a single win, making the Browns the second team in league history to finish with a 0–16 record.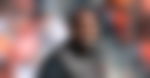 ADVERTISEMENT
Article continues below this ad
Unsurprisingly Hue Jackson was fired in October of 2018 after closing his time with the Browns at 3-36-1 record. Toward the end of his tenure, promising young QB Baker Mayfield was brought into the browns squad.
Baker Mayfield would go onto flourish upon the departure of Hue Jackson. Rumors of resentment began to form as Mayfield felt slighted by his former coach. The star QB believed his initial talent was overlooked as he passed on for a starting position under Jackson.
Things became worse once Jackson joined the Cincinnati Bengals as special assistant to the head coach. The rivalry between the Browns and the Bengals would lead to many unsavory interactions between the two.
Baker Mayfield: Where It Went Wrong?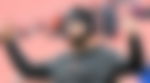 Looking Back at the incident, Hue Brown still doesn't know where it all went wrong.
"I have not had a chance to talk to him, I couldn't tell you [what happened]. I was one of those guys on the table who said that Baker Mayfield is the QB we should draft and I still feel like that today. But I don't have an answer as to why it got like that at all".
ADVERTISEMENT
Article continues below this ad
"I've never had that happen to me with a player before, I coached a lot of different personalities and players. I've never had a player attack me like that way"-Hue Jackson.
Hue Jackson went on to give some insight as to Mayfield's future within the league.
"I think he's going to have a great career. Has he got some things to get corrected and moving in the right direction? Absolutely. I think he has the talent to do so".
ADVERTISEMENT
Article continues below this ad
It remains to be seen where this former coach and player duo go as talks for a 2020 season pick up.