"I've Never Heard an Owner Speak So Openly…": NFL HOFer Elucidates the Peculiar Case of Carson Wentz & Where He Stands Compared to Divisional Rival Dak Prescott
Published 07/05/2022, 8:00 AM EDT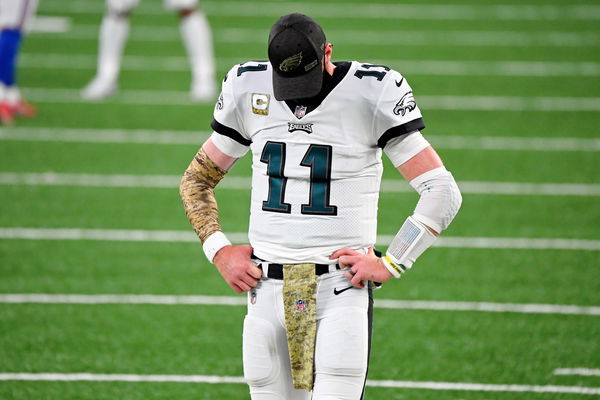 NFL veteran Shannon Sharpe has strong words to address the Carson Wentz situation. While ranking the QBs in the NFC East, Sharpe puts Wentz second to Prescott, primarily because of his leadership skills. There have been questions within the team about his behavior with other players and locker room issues. Moreover, the Colts' owner outwardly disparaged him before his trade this season.
ADVERTISEMENT
Article continues below this ad
Sharpe argues an article publicized these rumors about his behavior with his teammates. However, everybody refuted it to maintain the image of the player and the team. The Commanders' coach also mentioned that Wentz is hungry to play football.
ADVERTISEMENT
Article continues below this ad
NFL fans constantly compare Carson to his contemporaries in the NFC East. He is up against the likes of Dak Prescott, Jalen Hurts, and Daniel Jones. Although Wentz proved his potential through his performances, his attitude problem might come in the way, as per Sharpe.
Playing for the Colts in 2021, he scored 27 TDs while completing 3563 yards. Earlier in 2020, the QB played with the Philadelphia Eagles. With them, he scored 16 TDs and 15 INTs, completing 2620 interceptions. There is no doubt about his ability as a QB, but Shannon Sharpe feels that his attitude is coming in the way.
What did Sharpe say about the NFC East QB Carson Wentz?
On UNDISPUTED with Skip and Shannon, the Hall of Famer ranked the best QBs in the NFC East. However, while doing so, he touched upon Carson Wentz's problems. He said, "The biggest question on Wentz is his leadership because there have been two locker rooms where his leadership skills and the way he interacts with his team have been questioned."
ADVERTISEMENT
Article continues below this ad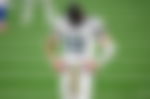 He also said, "Then we saw what transpired with the owner basically, he's just beside himself. I've never heard an owner speak so openly, outwardly, and disparaging of his quarterback ever. So that told me that there's more to it than just ability."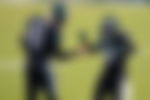 As Shannon says, there is no doubt about his ability. However, the public lashing out against the Commanders' QB and reports of inappropriate behavior with his teammates is taking a toll on his prowess. In the upcoming season, the QB would hope to put these issues behind him and become the best QB in his division.
ADVERTISEMENT
Article continues below this ad
Watch This Story: Carson Wentz or Amari Cooper – What are the worst trades we've seen during 2022 NFL offseason