Jacksonville Jaguars Owner Opens Up on the Recent Racism Incidents
Published 06/03/2020, 4:58 PM EDT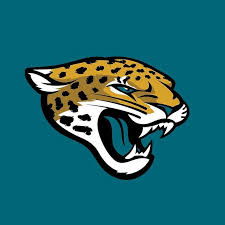 ---
---
Over the past 10 days, the United States has been rocked by a horrific case of policy brutality on a racial level. The country has had a long-standing struggle with racism, something that continues even today. The brutal death of George Floyd at the hands of Caucasian police officers is just another reminder that the fight is not over. Recently, Jacksonville Jaguars owner Shahid Khan released a heartfelt statement on the situation.
ADVERTISEMENT
Article continues below this ad
According to him, systemic inequity is the root cause of racial discrimination. This encompasses not just George Floyd incident, but every other incident involving African Americans. Further complicating matters is the impact of the coronavirus pandemic in the minority communities.
He wrote, "The video capturing the final moments of George Floyd's life offer the latest horrific evidence of injustice that is all too prevalent in the U.S. No families in this country should have to go to bed at night worrying about whether their children are going to encounter the wrong police officer in the wrong moment. No families should have to worry about their child losing their life just because of the color of their skin. Yet, they do. That should never happen in what should be, and I still believe is, the greatest nation on the planet."
ADVERTISEMENT
Article continues below this ad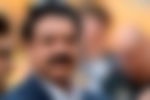 The Jacksonville Jaguars owner opened up on his own past
ADVERTISEMENT
Article continues below this ad
Apparently, Khan emigrated to the United States from Pakistan in 1967. Like many others, he believed that he could achieve the elusive American Dream. Now, after more than 50 years, the Jacksonville Jaguars owner is proud to be an American citizen.
Of course, being a Muslim and a Pakistani native, Khan also faced plenty of prejudice, discrimination and hatred. Of course, he is not claiming that his situation can compare to an African-American person's woes. However, he can honestly recall his own experiences as a person of color in America.
The Jacksonville Jaguars NFL owner believes that people are capable of change. He even cited himself as an example, where people often described him as a "self-made" man. However, he confessed that he benefitted through lots of generous people from all walks of life.
ADVERTISEMENT
Article continues below this ad
Speaking about his achievements, the 69-year-old said, "The most rewarding professional accomplishment of my life has been the recent opening of my company's automotive plants in the under-served areas of Chicago and Detroit. People in those areas only needed an opportunity – and hope – to break the relentless cycle of poverty and oppression. It is inspiring and why I am also committed, with the Jaguars, to investing in developments we envision for downtown Jacksonville, where new jobs will result in immediate and sustainable livelihoods."
As it turns out, Khan makes it a point to meet with Jaguars players to understand their experiences and concerns. Now, in the wake of this tragedy, he cannot even begin to fathom what the players are feeling. In spite of this, he is proud that they are committed to performing well in Jacksonville.