Jacksonville Jaguars QB Trevor Lawrence Says He Feels Good In Recovery Process
Published 05/16/2021, 1:43 PM EDT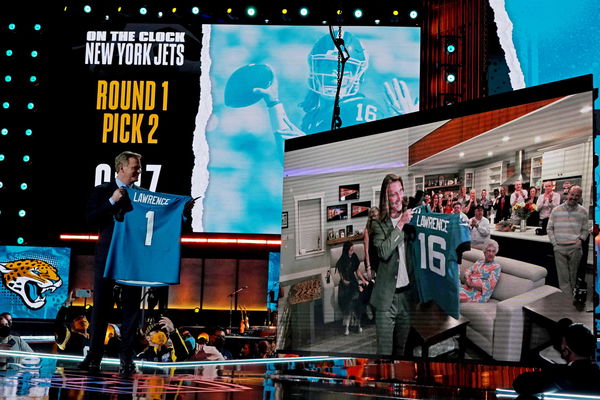 ---
---
Trevor Lawrence will be the biggest star in Jacksonville next season. The former Clemson quarterback will be making the transition from college football to the NFL this fall. Lawrence was a revelation during his time with Clemson, where he became the standout quarterback in this year's draft class. The number one overall draft pick joined the NFL with a nagging injury, but it appears that he is making strides in recovery.
ADVERTISEMENT
Article continues below this ad
Jacksonville Jaguars quarterback Trevor Lawrence spoke recently to the team's website about his experience with the minicamp. He noted that he is feeling good about the recovery, and the training and medical staff are giving him a positive response so far. Lawrence added that he is following the designed recovery plan, and should be ready to take the field when the time comes for the new season.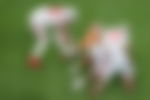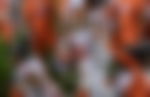 ADVERTISEMENT
Article continues below this ad
"I'm trusting that. That's—the medical staff, the coaches. Everyone is on the same page. We've got a good plan, we know what we're doing and I'm just trusting that. It won't be long before I'm full-go, so I'm ready… I want to get out there and just throw and go. But I think it's better for me in the long run, just to take it slow and get acclimated – just because I'm still recovering from my left shoulder." 
Jacksonville Jaguars not risking Trevor Lawrence
Lawrence also added that he is still feeling great and looking forward to making a full recovery. However, he didn't want to get ahead of himself and do something rash that could cost him playing time. Lawrence then explained that he is gaining his mobility back. But right now, his focus is on making a full recovery, despite the solid progress that they've been making. The objective is to be healthy by opening day.
ADVERTISEMENT
Article continues below this ad
"It's feeling great, no complaints here. I'm making great progress. But I've still got to just be smart and take it easy… It's doing great, I've got full range of motion, pretty much. I need to work on it a little bit, but I'm feeling great. We're taking steps in the right direction for sure, just trying to make sure I'm good come Game One."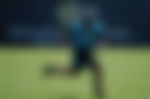 ADVERTISEMENT
Article continues below this ad
Will Trevor Lawrence be a success in Jacksonville? He will be ready to hit the ground running as soon as he makes his debut for the Jaguars this year.