Jaguars QB Trevor Lawrence Welcomes New HC Doug Pederson in Hilarious Fashion: 'Heard a Rumor Coach Pederson Likes Ice Cream'
Published 02/05/2022, 8:34 AM EST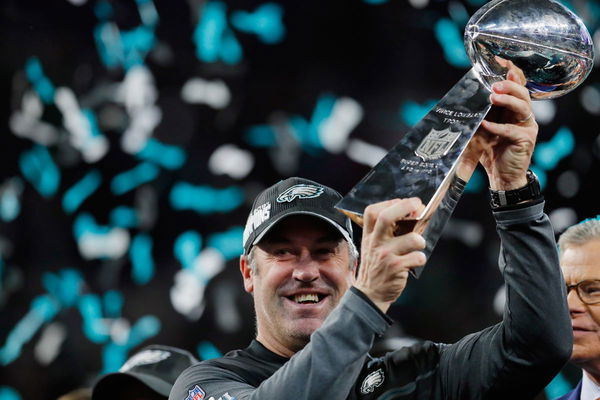 Ice creams! So scrumptious, so very many flavors, types, brands, textures, and scoops. In the same way that we all crave ice cream, Doug Pederson, the new head coach of Jacksonville Jaguars, craves it too. During his time in Philadelphia, coach Doug would invite his team for ice creams on nights before their games every week.
ADVERTISEMENT
Article continues below this ad
The Jacksonville Jaguars have hired Doug Pederson to be their new head coach. Soon after coach Doug's hiring announcement, Jaguars quarterback Trevor Lawrence tweeted a funny video clip from the past.
ADVERTISEMENT
Article continues below this ad
I scream! You scream! coach Doug Pederson screams for ice-creams
Trevor captioned the video, claiming he has evidence that coach Pederson likes ice cream. He tweeted, "Heard a rumor about Coach Pederson likes ice cream… I've got a little something for y'all tomorrow!" Thus, the Jaguars' quarterback Trevor Lawrence welcomed Doug Pederson with a funny video greeting.
In celebration of Doug Pederson's 50th birthday on 31st January 2018, the Philadelphia Eagles shared a hilarious video. The 'Birds' shared a video showing coach Pederson's obsession with ice cream. After every team meeting, coach Doug is heard telling the players to hurry up so they can have some ice cream before it melts.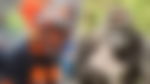 This video was released shortly before the Philadelphia Eagles' match against the New England Patriots in Super Bowl LII. On 4th February 2018, the 'Birds' defeated the Patriots 41-33. Undoubtedly, coach Doug would have enjoyed a big bowl of ice cream after the Super Bowl win.
Ice-cream for coach Pederson? Better be Häagen-Dazs!
It is no secret that coach Doug loves ice cream; however, he is also very particular when choosing ice creams. It makes him extremely happy when the ice cream is not from Ben & Jerry's, not from Baskin Robbins, but only from Häagen-Dazs.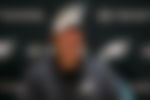 The man certainly knows his taste. Even in the video, coach Doug is heard shouting, "bul—it!", when his favorite Häagen-Dazs was substituted for a different brand.
ADVERTISEMENT
Article continues below this ad
ADVERTISEMENT
Article continues below this ad
Ice creams can be found at any of your favorite spots, whether you are looking for old fashion vanilla or fruity sorbet. With such a wonderful variety of options to choose from, it can be hard to choose what you really want! Nevertheless, if your name is Doug Pederson, you might want to visit an ice cream parlor serving Häagen-Dazs.