Jalen Hurts Lauds the Competitive Edge Rookie DeVonta Smith Brings to the Philadelphia Eagles
Published 05/20/2021, 9:30 AM EDT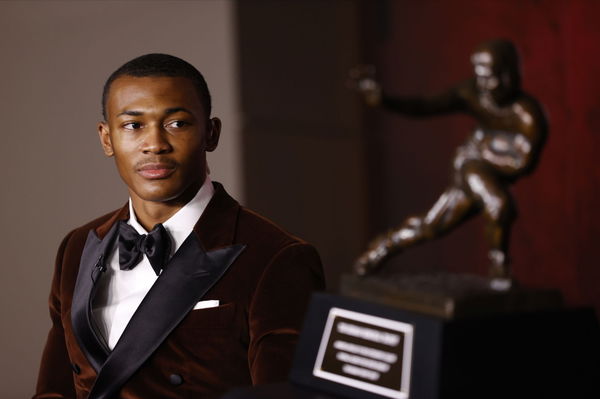 For DeVonta Smith, 2021 has been a year of unprecedented successes. First winning the Heisman Trophy, then the national college championship, and ultimately being drafted 10th overall, Smith is living the dream. 
Now taking the next step to the NFL, the wide receiver has a lot to forward to. Including a reunion with former Alabama teammate Jalen Hurts.
Hurts was drafted by the Philadelphia Eagles last season in the second round of the draft. After Carson Wentz's nightmare 2020 season, the franchise decided to ship out Wentz and make Hurts their QB1 for 2021. 
ADVERTISEMENT
Article continues below this ad
DeVonta Smith has that winning mentality  
With Smith entering the fray, Hurts was asked about his thoughts regarding the wide receiver. And the Eagles new QB1 said that he definitely sees some similarities with his new teammate. 
"I think about DeVonta and I always tell people the first thing about him, the competitor he is. Kind of a stoic guy. Kind of like myself in a few ways," Hurts said while addressing the media. "But he's self-driven and bringing someone in like that, it helps. I think it helps."
Hurts played three seasons in Alabama before transferring to Oklahoma in his senior year. During his time with the Crimson Tide, the QB recalled his interactions with DeVonta Smith. 
"I look at the late nights that we had in college where there was nothing else to do. We'd go out there and go throw," he said.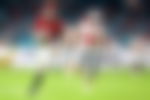 "When I hosted him on a recruiting visit to come to Alabama, usually you want to go maybe go on the strip… or find something to get into or party or something like that. 
ADVERTISEMENT
Article continues below this ad
His head wasn't on that. He was trying to work when we were indoor. Late at night, getting work in. So I think that shows the mentality he has and I think he's bringing all that with him here," he added.
Hurts will have a chip on his shoulder heading into 2021. Taking over from Wentz, the QB has a season to prove that he is the man for the Eagles going forward.
ADVERTISEMENT
Article continues below this ad
And hopefully, in that endeavor, DeVonta Smith will have a big role to play.