Jamal Adams Slams NY Jets Head Coach Adam Gase; Feels He's Not Right for the Job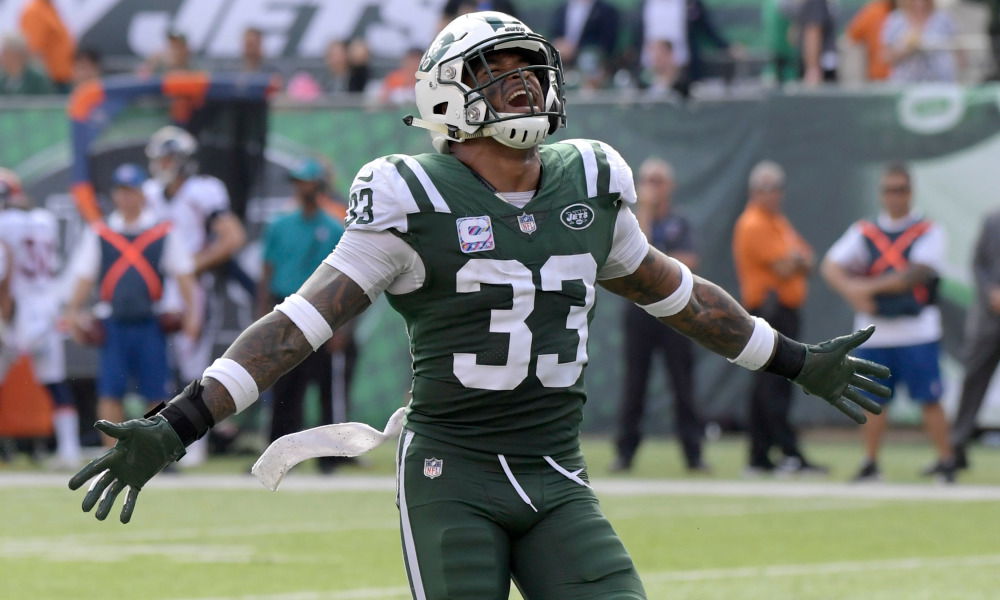 The Jamal Adams trade saga seems to have taken a new turn on Friday. Adams, aged 24, handed in a trade request to New York Jets' GM, Joe Douglas, last month.
The in-demand safety has been linked with moves to some of the top teams in the league.
However, things seem to have taken a turn for the worse after Friday's incident. In an interview with Manish Mehta of the New York Daily News, Adams spoke about his issues with Jets' Head Coach, Adam Gase, and GM Joe Douglas.
ALSO READ- "Line Us Up Versus Any Offense in the League" – Buccaneers Star Reveals the Impact of Tom Brady
Jamal Adams fires shots at Jets' Head Coach, Adam Gase
Coach Adam Gase was the first one that Adams lashed out at during the interview. He slammed Gase, saying the latter 'does not have a relationship with anyone'.
"I don't feel like he's the right leader for this organization to reach the Promised Land," Adams told Mehta. "As a leader, what really bothers me is that he doesn't have a relationship with everybody in the building.
"At the end of the day, he doesn't address the team," Adams added. "If there's a problem in the locker room, he lets another coach address the team.
"If we're playing s—– and we're losing, he doesn't address the entire team as a group at halftime. He'll walk out of the locker room and let another coach handle it," Adams told Mehta.
I want to be with an organization that wants to win, claims Adams
The next person that the former LSU man nuked was GM Joe Douglas, albeit indirectly.
"It was very insulting," Adams said. "You know I bust my ass for that organization every day. I work my ass off. For them to say that to me, I was like 'OK … Whoa! That was little bit too far.'
"I want to win. I want to be with an organization that wants to win and do things the right way," Adams concluded.
The Texas-born safety has been with the Jets since 2017. He had 6.5 sacks, one interception, and one TD last year with the Jets. He is rumored to be angling for a move to San Francisco 49ers and even Seattle Seahawks.
ALSO READ- "We're chasing Michael Jordan" – Tyreek Hill Aims At Building An NFL Dynasty With Chiefs
SOURCE: NYDailyNews.com