Jamal Adams Trade Rumors: New York Jets Safety Set to Get Desired Contract Extension?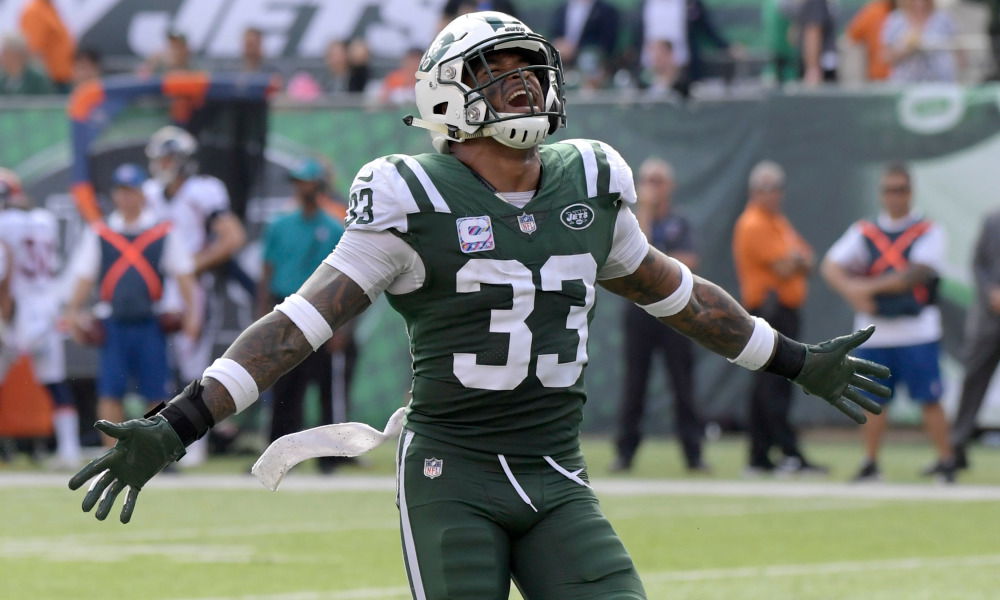 The Jamal Adams trade saga has been raging on for the last couple of months now. The in-demand NY Jets safety handed in a trade request in June.
However, it is still not clear whether the Jets will let their star player abandon ship ahead of the start of the 2020 season.
Recent rumors indicate that Adams will be present for a preseason training camp in September. The former LSU man reportedly wants a long-term deal with the Jets.
Will he be a part of the Jets roster when the season begins or will he end up at some another NFL franchise?
ALSO READ- "I Don't Know If I Can Rap Like Dame" – NFL star Justin Simmons Humbled By Damian Lillard Comparisons
Jamal Adams will arrive for preseason training despite pushing for a trade: Report
While he wants a contract extension or trade before the season begins, I'm hearing Jamal Adams is expected to report to #Jets camp

— Connor Rogers (@ConnorJRogers) July 18, 2020
As per reports in the media, the Jets safety will report for the training camp before preseason begins in August. Teammate Le'Veon Bell had earlier stated that Adams will remain in New York this season as long as the latter got the contract he was asking for.
The 24-year old is regarded as one of the top players in his position by NFL executives across the league. Jets GM Joe Douglas is adamant that he wants to make Adams a 'Jet for life'.
However, it will be interesting to see where Adams ends up considering all the interest he's generating in the league at the moment.
ALSO READ- "You Just Want to Kill Him at That Point"- Former Chicago Bears' Pro Bowler Reveals Irritating Moments of Joe Montana
Seahawks, 49ers inquired about NY Jets safety earlier this month
The 49ers reportedly have had discussions with the Jets about Jamal Adams … but so have the Seahawks.

That's another reason why San Francisco should consider trading for him 🧐 (via @Wittnessed)https://t.co/MKandw50MG pic.twitter.com/5BfDJRtDAQ

— 49ers on NBCS (@NBCS49ers) July 10, 2020
It was earlier reported that Adams was attracting attention from the likes of San Francisco 49ers and Seattle Seahawks. Adams currently has two years left on his contract with the Jets.
He could get a franchise tag deal in 2022. But it is unlikely that he'll stick around for that long unless there's an extension in the picture.
In the meantime, Pete Carroll and Kyle Shanahan are keen on bringing Adams to their respective teams. The 2017 NFL first-round draft pick is also linked with a move to the Dallas Cowboys.
It will be interesting to see where the two-time Pro Bowler ends up in the coming months.