Ja'Marr Chase Sends Thinly Veiled Warning to Rams Cornerback Jalen Ramsay Ahead of Super Bowl 2022: "He's the One That's Gotta Check Me…….. I'm Not Playing Defense, I'm Playing Offense."
Published 02/12/2022, 2:40 PM EST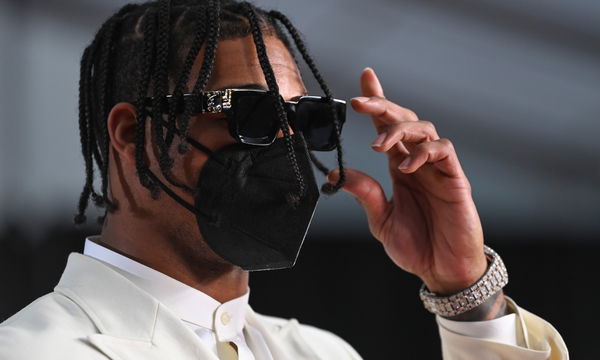 Just a few hours remain until the biggest sporting event in the United States. Los Angeles Rams and Cincinnati Bengals will compete for Super Bowl LVI glory. In the wake of the big game, a rivalry has developed between Bengals' receiver Ja'Marr Chase and Rams' cornerback Jalen Ramsey.
The world waits impatiently for the Super Bowl LVI. There is a great deal of excitement surrounding the incredible matchup. However, it appears an inside contest has developed between Ja'Marr Chase and Jalen Ramsey.
ADVERTISEMENT
Article continues below this ad
Jalen, who considers himself to be the best cornerback in the league, stated earlier this week that he is looking forward to facing Ja'Marr Chase. He said, "I've been the best in the game for years now, consistently showing greatness week in and week out. So, it's another workday at the office for me on Sunday." It was clear that Jalen was overly excited about the upcoming super bowl game.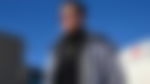 He confidently asserted that he wanted to defend himself against the best player in the opposing team. Ultimately, he stressed that he was determined to contribute to his team's success in the big game. Jalen made it clear that he only cares about winning, and regardless of how great the player is, he will shut him down. However, the remarks he made were directed at Bengals wide receiver Ja'Marr Chase.
The same fire burns within Ja'Marr Chase
The fire that engulfs Jalen Ramsey also burns within Chase. Recently, Chase attended a virtual interview from his hotel room. During the session, Chase was asked how he would defend himself when Rams cornerback Jalen Ramsey was on him. Chase laughed at the question, and answered, "He's the one that's got to check me……… I'm not playing defense, I'm playing offense."
ADVERTISEMENT
Article continues below this ad
Later, he turned serious and said that he is looking forward to facing the three-time All-Pro. Chase said, "It's a matchup I've been waiting for……. I'm excited about it and I know he is, too. He's studying me. I'm studying him."
Additionally, he mentioned that they are both finding flaws in each other, which will be extremely helpful during the championship game. Finally, he concluded the interview by expressing his excitement for the biggest game of his life.
ADVERTISEMENT
Article continues below this ad
At the NFL Honors ceremony on Thursday evening, Chase was named the Offensive Rookie of the Year. Therefore, his skill is undeniable. However, he must contend with stiff competition from Jalen Ramsey. Both these players are playing with the intention of leaving a lasting impression. Ultimately, everything depends on what transpires during the match on Sunday.
Watch this Story: The Pro Football Hall of Fame, Class of 2022