"Jameis Winston is not a fool": Even After Playing With Multiple Fractures, Saints' QB Gets Blamed & Destroyed on Live TV
Published 09/20/2022, 10:30 AM EDT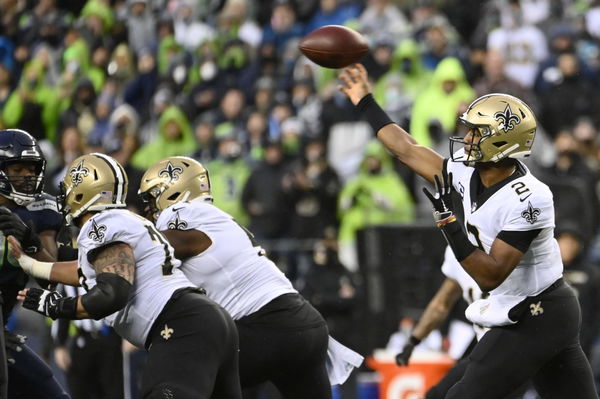 Sunday's game between the Tampa Bay Buccaneers and the New Orleans Saints is best described as a dogfight. And not due to the actual brawl on the field. With Mike Evans (TBB) and Marshon Lattimore (NOS) getting disqualified from the game, the Buccaneers ramped up and managed to sneak a victory.
But even though the Buccaneers managed to break the 3-3 deadlock to win 20-10, the game gave everyone another major takeaway: That even with 4 fractures to his back, Saints QB Jameis Winston isn't to be taken lightly. Although, NFL veteran reporter Stephen A. Smith has a different opinion.
ADVERTISEMENT
Article continues below this ad
While Smith, like Winston himself, avoids placing the blame on his injured back, the reasons, according to both for such a dismal performance, seem to be different. Not to take it away from Winston, the Buccaneers' defence was tight, and the Saints were more than successful in containing the legendary Tom Brady, too. In fact, Winston had more yardage than Brady (236-190). But the on-field scuffle seems to have distracted one more than the other.
Tom Brady and Co lock horns with Jameis Winston's Saints
With 12:50 to go in the 4th quarter, Marshon Lattimore brings Scottie Miller down on the sidelines as Miller attempted to catch Brady's long throw. A few moments later, the cameras pan to Lattimore and Brady having a verbal spar, and Leonard Fournette gets physical with Lattimore.
Then, out of nowhere, Evans runs in from the sidelines and crashes into Lattimore, sending him tumbling away. Evans then is swarmed by Saints and Buccaneers alike, with the refs struggling to keep up with the scuffle. The brawl ends with the refs kicking Evans and Lattimore off the field.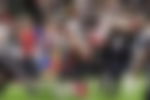 What happens next is crucial. According to Smith, "You know what Jameis Winston did? y'all tell me I'm wrong. 'Let's go get him let's go get.'…… you know what I'm saying? You got caught up in it right, and what happens (is) that's when you see somebody like that make the mistakes that he makes. We know that Jameis Winston is not a fool….what he's not realizing is that in the national football league that's playing right into a defense hands."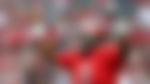 Smith claims that the Buccaneers did exactly this: they got into Winston's head. And he responded by making mistakes. Grave ones.
3 Interceptions in the 4th quarter, and one directly resulted in a touchdown for the Buccaneers. It's almost as if Winston forgot which team he was playing for. But then again, he was sacked 5 times before the fight even happened, which means he was not on his A-game throughout. But again, he didn't blame his injuries. 
"[My back] feels like my back. […] Everyone in the locker room was playing with some type of banged-up or something. […] My main thing is focusing on execution. I didn't execute," Winston said. "Like two weeks in a row where we were [around] 4 for 13 on third downs, and that's on me. It's just this time I turned over the football." 
ADVERTISEMENT
Article continues below this ad
Where the Saints are with Jameis Winston
Adding salt to his wounds, Winston's former teammate and Buccaneers Linebacker Devin White spoke to Fox, claiming "We just knew he was going to give us the ball, we knew the running backs would cough it up. You know, that's something we came in talking about." This just does not look well for Winston and the Saints if opponents openly and boldly make such claims.
Watch this story: Jameis Winston running for first time since injury: fans react
ADVERTISEMENT
Article continues below this ad
Per Smith, Winston is smart but can crumble under pressure, case in point Sunday's game. "We talked about the saints not winning the NFC South when the saints not coming out of the NFC because at some point you're going to have to rely on that brother, and you're going to tug on him in such a way he's going to rely more on his ability than his intellect, and he's going to make mistakes against people you can't afford to make the mistakes against, that's what happened yesterday"
Jameis Winston is by all means no pushover. But if he is as distractible as Stephen Smith claims, the Saints will expect many more scuffles on the field. Will this newfound discovery halt the marching Saints? Or will Winston shrug off this debacle and grace fans with a stunning comeback? 
Edited By: Gurjyot Singh Dadial