Jarvis Landry Tweet About God Has left NFL Fans Heavily Suspicious & Speculative
Published 03/28/2022, 3:00 PM EDT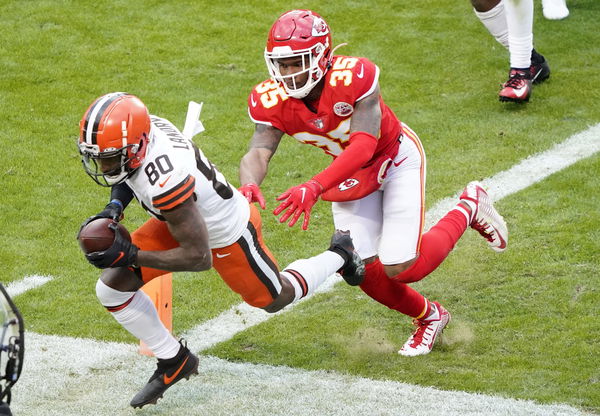 The Cleveland Browns have undergone significant changes this offseason. With introducing hotly debated stars through trade, major asset gains, and some unfortunate departures. The release of Jarvis Landry makes the headlines, opening wild possibilities for his next move. Moreover, his one tweet has made the fans go into suspicious mode.
The Browns made a big splash at wideout in the free agency period. They recently agreed to a contract with the Cowboys to gain Pro Bowler Amari Cooper. However, they've now reduced the position as well, with the release of veteran starter Landry. However, the contract restructures of WR Cooper have fueled more skepticism. Prior to his release, there have been discussions of Landry choosing to stay with the team as well.
ADVERTISEMENT
Article continues below this ad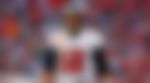 Following Cooper's arrival in Cleveland, the 29-year-old Landry, the Browns' most consistent pass rushers throughout the last 4 seasons, got the approval to pursue a barter. Landry urged his withdrawal from the Browns once he and the team could not agree on his long-term stay, assumedly under a reorganized agreement. This also led him to fire his agent from Klutch Sports and is the first time that the athlete hits the free agency market genuinely.
Jarvis Landry acknowledging God's Plan perplexes Twitter
Free Agent Jarvis Landry leaves a Tweet in which he thanks God for blessing him over the limit. With Twitter being a very open space for the users, this brings in an immense amount of fan theories and speculations.
THANK YOU GOD FOR BLESSING ME SO HARD!!! 🙏🏾🙏🏾

— Jarvis Juice Landry (@God_Son80) March 27, 2022
Landry's former Browns pal, Odell Beckham Jr., who had an abrupt ending with the Browns, mentioned that he got Jarvis covered, and wants to see him shine.
He got yu!!! I promise u covered .. I love u I can't wait to see u SHINEEE how I kno u can!

— Odell Beckham Jr (@obj) March 27, 2022
Tré Jones, the professional baller in the NBA's San Antonio Spurs, came in with his own set of theories. Moreover, it looks rather interesting. 
Musical artist WizKay TV wants the trio of Deshaun Watson, Jarvis Landry, Amari Cooper, and Nick Chubb to happen in the Browns.
Deshaun x Juice x Cooper x Chubb

I need to see it 😭 please come back.

— WizKay (@WizKayTV) March 27, 2022
A user recently purchased a new Jarvis jersey, and she clearly doesn't want it to go to waste.
A user has another set of speculations, as the athlete's cover image features him and OBJ, which can be another subtle sign.
A user believes that God has blessed him back with the Browns franchise.
A user believes that Jarvis may try to get the negotiated amount of $20M with the Browns.
Are you really trying to get $20 million a year?

— Drake (@DRAKE23X23) March 27, 2022
ADVERTISEMENT
Article continues below this ad
What does the future behold?
Landry is heading off from an underwhelming 2021 season wherein he caught 52 passes for 570 yards and two touchdowns, a career minimal. He eventually discovered that he's been suffering from an MCL sprain, a partial quad tear, and a bone bruise since Week 2.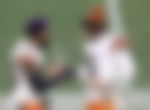 Green Bay Packers, Kansas City Chiefs, and Buffalo Bills, all had one of the league's best offenses last season, and all 3 have a genuine No. 1 receiver. However, depth has remained an issue for each team, so Landry could presumably bridge the gaps as a safeguard again for elite quarterbacks.
ADVERTISEMENT
Article continues below this ad
Watch This Story: Odell Beckham Jr., Rob Gronkowski; Who Are the Top 5 Unsigned Free Agents So Far This Offseason?