Jay Williams Comments on Aaron Rodgers-Jordan Love Transition for the Packers
Published 04/11/2021, 6:42 PM EDT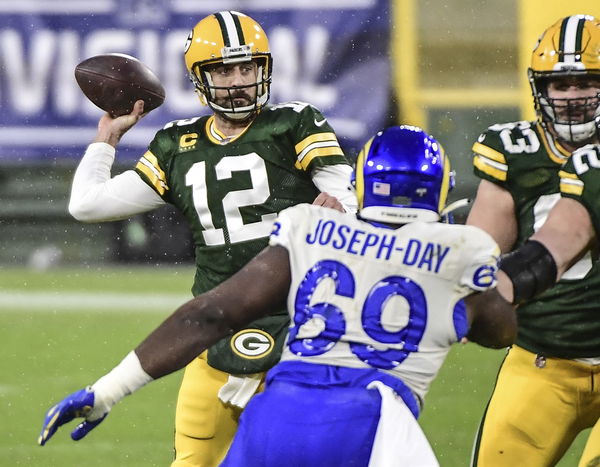 ---
---
The Matt LaFleur-coached Green Bay Packers went on a rampage last season winning 13 of their 16 regular-season games. The Wisconsin-based franchise was crowned NFC North champions yet again in 2020. A lot of their success was down to the individual brilliance of their veteran quarterback, Aaron Rodgers.
ADVERTISEMENT
Article continues below this ad The 37-year-old superstar was crowned league MVP after throwing for 4,299 yards with a momentous passing touchdown tally of 48. He led the Packers to the #1 seed in the NFC.
ADVERTISEMENT
Article continues below this ad
However, they suffered heartbreak in the NFC Conference final at the hands of eventual Super Bowl LV winners, the Tampa Bay Buccaneers. This was the second consecutive year that they lost at this stage.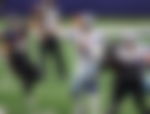 What's next in store for Aaron Rodgers and Green Bay?
The immediate future of Green Bay Packers quarterback Aaron Rodgers was the latest topic of debate on the latest segment of ESPN's KJZ show featuring Keyshawn, JWill, and Zubin.
Here's what former Chicago Bulls player-turned-analyst Jay Williams had to say on the same. "He's intelligent. He knows how to kind of throw the bait out there without you know, taking it.
"And what he does is, he leaves you guessing 'what does he really feel now?' I think that he understands he sees the writing on the wall. He understands what they're trying to do.
"He understands that Jordan Love is going into their second year, and they haven't done any evaluation. I don't know what this kid is about (and) if he can play.
"But you know, the plan was to draft him, have Aaron Rodgers play for two years, let him learn underneath Aaron Rodgers, and then transition.
"The problem is that you need Rodgers to cooperate. He didn't cooperate to the fact where he showed any signs of slowing down….
"That's a tough situation for any organization to be in, especially when you're unsure about the backup," Williams said on the show.
Without a doubt, A-Rod is more than capable of holding it down for the Packers at least for the next two years. But they need to find a solution for young QB Jordan Love.
ADVERTISEMENT
Article continues below this ad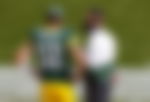 If they opt to stick with Rodgers, it makes no sense to have Love on the sidelines for that long. Coach LaFleur needs to do everything possible in order to surround his star quarterback with the best possible offensive weapons.
The message is clear – back Aaron Rodgers without holding out or forget about winning the Super Bowl.
ADVERTISEMENT
Article continues below this ad