"Jimmy Garoppolo Ain't No Scrub" – Analyst Raises Questions on San Francisco 49ers Quarterback Performances
Published 07/03/2020, 8:30 PM EDT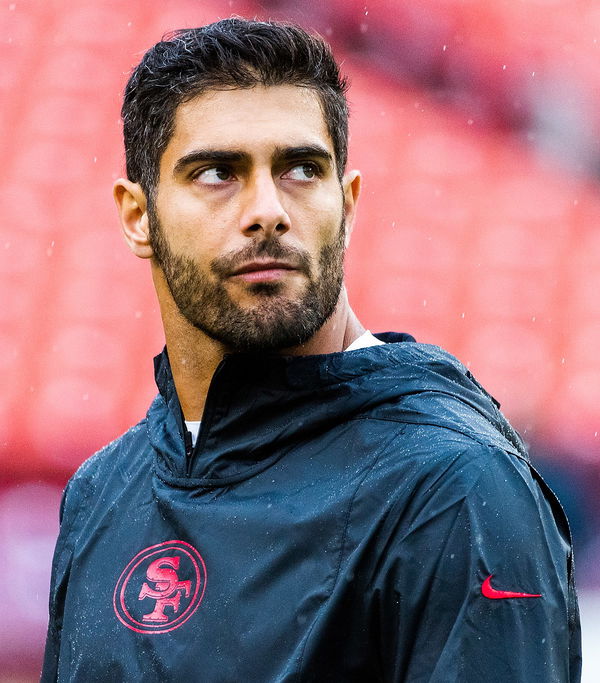 ---
---
San Francisco 49ers quarterback Jimmy Garoppolo threw the fourth-most single-season passing yards in the history of the franchise during his first NFL season as a starter. He performed spectacularly in numerous regular-season games. He even led his team to a division crown. Courtesy to his thrilling last-minute performances, the Niners ended up as the NFC No. 1 seed.
ADVERTISEMENT
Article continues below this ad
Despite so many accomplishments, Garoppolo has been ranked fifth on the list of players who are under the most pressure this season. The list was published on the official website of the NFL. Columnist Adam Schein analyzed 49ers' success and concluded that the success of the team couldn't be entirely credited to Jimmy Garoppolo, given the enormous talent present in their roster. In fact, Schein went on to call the Niners' squad to be "single best" in the entire NFL last season.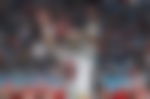 ADVERTISEMENT
Article continues below this ad
Is Jimmy Garoppolo ready to be an elite?
Speaking of Jimmy G's chances of becoming an elite this season, Stephen A. Smith, of ESPN's TV show "First Take", sounded negative. He is not convinced that Garoppolo is currently in a position to be called an elite.
He said, "No, please… I mean please why should I see to that? Think about what he did. He threw four combined 208 yards in the two postseason games that he had in the NFC. Okay, against Minnesota, and ultimately Green Bay. They just gave the ball to their running backs and just ran over those two opponents. That's how he got to the Super Bowl. Then he gets to the Super Bowl in the fourth quarter. When it matters most… you got a ten-point lead and what does this do? He goes 3 for 11 for what is it? 36 yards an interception of forth for a fourth-down sack."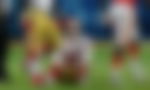 ADVERTISEMENT
Article continues below this ad
Smith went on to analyze Jimmy G's performance under pressure and in crucial times. He continued, "Jimmy G with no pressure, zero pressure, 86% of his passes completed 199 yards, 119.5 passer ratings. When he was under pressure, he completed 11 percent of his passes. For 20 yards, two interceptions in a sack with a 0.0 passer rating. His 2.8 passer rating in the fourth quarter is the worst in the Superbowl by a quarterback. Send stats along those lines start to be compiled in 1999. Everybody wants to talk about Jimmy G. Listen, he ain't no scrub."
What's in store for Jimmy G?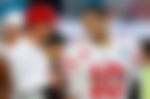 ADVERTISEMENT
Article continues below this ad
It seems the ESPN analyst doesn't want to bet on Jimmy's future as an elite quarterback. But he is talented and might have more time to prove himself in pressure situations.
In the recent past, Niners' head coach Kyle Shanahan has expressed full trust in his quarterback. But frankly, with the 49ers collapsing during Super Bowl LIV fourth-quarter, coupled with Garoppolo missing his throw to wide receiver Emmanuel Sanders, there is some pressure mounting on the 28-year old. This is why some pundits are wondering whether 49ers are willing to include Garoppolo in their long-term plans. Only time could answer that.