Jimmy Garoppolo Says Camaraderie With Trey Lance Will Develop in Due Time
Published 05/26/2021, 11:09 AM EDT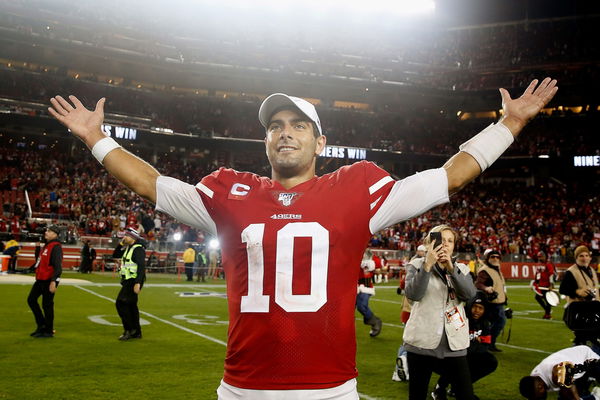 ---
---
The San Francisco 49ers secured their quarterback for the future. Before the draft, the 49ers traded up for the 3rd overall pick in this year's draft. Everyone saw the move as a way for them to secure a quarterback using their Top-3 pick.
ADVERTISEMENT
Article continues below this ad
This year's draft class was heralded for the high-quality quarterbacks. And thus, the 49ers selected Trey Lance with their third overall pick. And the current starting quarterback Jimmy Garoppolo won't rush a relationship with him.
San Francisco 49ers quarterback Jimmy Garoppolo spoke recently in an interview. When talking about Trey Lance, he had praise for him and the kind of person he is. Jimmy noted that their relationship is progressing well, as is his relationship with all the other quarterbacks on the roster.
ADVERTISEMENT
Article continues below this ad
He noted that Lance brought a good energy to practice, but he didn't want to go out of his way to do anything, so as to not appear insincere.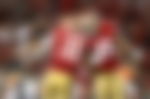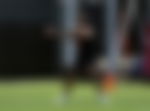 "Trey's real cool. We've had a great relationship so far. All the QBs, we've got a big QB room right now. It's a good group of guys. Fun to be around. It's kind of one of those things.
"I don't want to do anything out of the ordinary, do something that's not me. I try to treat it just like I normally would with anybody else. Just go about my business, just be myself. And let the cards fall as they may — or let the chips fall as they may."
Jimmy Garoppolo not forcing a relationship
Garoppolo added that he isn't going to force the relationship to develop at an unnatural pace. Rather, he understands that their dynamic will develop as time goes on.
He believes that doing so could make the relationship feel forced and unnatural. Garoppolo noted that right now, things need to develop at their own pace.
"The relationship between me and Trey, I think that'll just happen naturally. It's not something that you want to force too much. You don't want to, I don't know, make it fake.
ADVERTISEMENT
Article continues below this ad
"Things'll happen, that stuff takes time. I think it's one of those situations where you don't want to go out of your normalcy and do something that's not you. So I just let things happen and take it from there."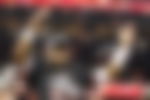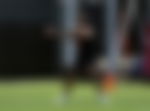 ADVERTISEMENT
Article continues below this ad
Who will be starting quarterback between Jimmy Garoppolo and Trey Lance for the 49ers? Let us know in the comments below.