JJ Watt Kicks off Retirement With Visit to England in the Midst of Discussions of Becoming a Minority Shareholder of This Premier League Club
Published 03/12/2023, 6:36 AM EDT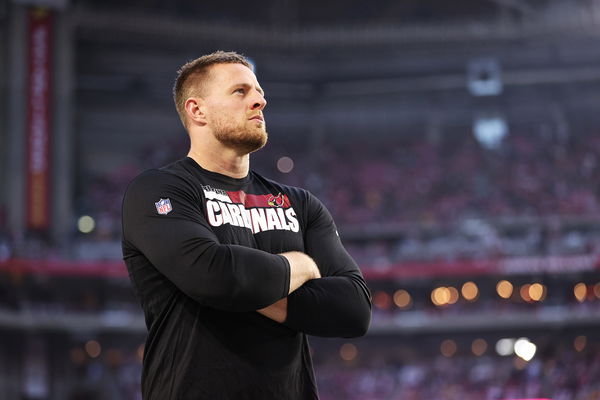 The game will certainly miss JJ Watt. The future HOF-er announced his retirement from the league at the end of this season. However, that hasn't stopped the former Cardinals DE from starting off his business enterprises. Watt has kicked off his retirement with a trip across the pond. The legendary DE  made a visit to Burnley Football Club in the United Kingdom. 
Hope you enjoyed your first visit to Turf Moor! #UTC

— Burnley FC (@BurnleyOfficial) March 11, 2023
ADVERTISEMENT
Article continues below this ad
The former Houston Texans and Arizona Cardinals DE is currently in talks with the club to become a minority shareholder. This marks an exciting new chapter in his post-NFL career. The 12-season veteran is widely regarded as one of the greatest defensive players of his generation. He has been named to the Pro Football Hall of Fame All-2010s Team. He has also been awarded Defensive Player of the Year honors on three separate occasions.
JJ Watt travels to England for Premier League Club 
Many expected Watt to pursue a career in broadcasting or coaching after his playing days were over. His interest in becoming a shareholder in a Premier League club came as a surprise to some. During his visit to Burnley, Watt watched on as the team took on Wigan Athletic. The Clarets cruised to a comfortable 3-0 victory in the English Championship.
If Watt does become a minority shareholder in Burnley, he will join an ownership group that includes current chairman Alan Pace. 
The move would not only mark an exciting new venture for Watt but could also potentially benefit Burnley. The club has struggled with financial instability in recent years. Over the last few years, Burnley's performances have led the team to the verge of relegation. Reports have suggested that the club could be in upto £102 million worth of debt.
ADVERTISEMENT
Article continues below this ad
Watt's interest in Burnley isn't entirely surprising
Watt's move into English football is sure to attract plenty of attention from sports fans on both sides of the Atlantic. His impressive track record as a player, combined with his business acumen and willingness to explore new ventures, make him an exciting addition to the world of football ownership. For Watt, the move would offer a chance to diversify his investment portfolio and potentially make an impact in a different sport.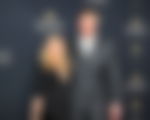 Watt, for his part, has been a visible and vocal football fan. He has often posted his support for Burnley and perhaps had already set the precedent for his latest move. Watt's trip to Burnley marks the beginning of an exciting new chapter in his career. Whether or not he ultimately becomes a minority shareholder in the club, his visit to England has highlighted the potential for collaboration and cross-pollination between different sports and industries 
ADVERTISEMENT
Article continues below this ad
Watch This Story: Tyler Reddick Admits Michael Jordan Wasn't "Expecting a Lot" From Him, But It Was a Ploy for the Best
Edited By: Abigail Kevichusa