JJ Watt Took Some Inside Help to Keep His Move to Arizona Cardinals Under Wraps
Published 03/03/2021, 3:48 PM EST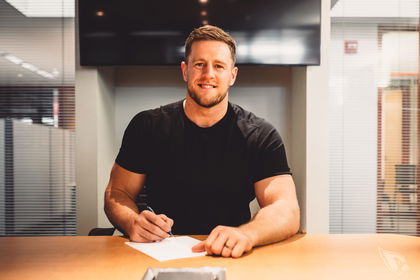 ---
---
Another NFL free agency market saga reached its conclusion. The 3-time NFP Defensive Player of The Year, JJ Watt, signed with the Arizona Cardinals for the 2021 NFL season.
ADVERTISEMENT
Article continues below this ad
Watt, who has so far spent his entire NFL career with the Houston Texans, made the news official on March 1st via Twitter and Instagram.
Watt was particularly secretive about the move. And while he was undecided over the decision, he went to every length to ensure no one was tipped off.
ADVERTISEMENT
Article continues below this ad
Arizona Cardinals beat to the race
JJ Watt, while talking to ESPN after confirming his move to the Cardinals, talked about how he called in a few favors to keep his move under the wraps. "This is kind of funny… It's kind of stupid, too, but whatever," said Watt about his antics.
Watt looked for help and got in the form of Joe, one of his brothers' high school friends, to buy shirts from the franchises he was talking to on Amazon.
With Joe's credit card, the orders were placed to his place from where Watt picked it up and carried it over to his own.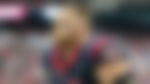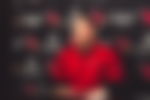 "Shout out to Doug and Joe for making this happen… I appreciate you guys," he said. "They're the true brains behind the shirt that I wore for the workout."
Watt was the first to announce the news of his decision by posting a pic of him working out in an Arizona Cardinals tee on social media.
'Take control of your own narrative' is something Watt referred to during the interview regarding the series of events that took place up to the move.
And for all its worth, Watt even ended up beating the Arizona Cardinals social media team to the news!
Watt back with DeAndre Hopkins
This also means that the dynamic duo of DeAndre Hopkins and JJ Watt are back on the same team again. Hopkins even publicly declared his message to Watt regarding the move.
Hopkins and Watt have played with each other for the Houston Texans earlier. Both excelled in the NFL while playing down south and still share a solid bond.
ADVERTISEMENT
Article continues below this ad
Wide receiver Hopkins was traded by the franchise before the start of the 2020 season to the Cardinals for a deal involving running back David Johnson and 2 draft picks.
As part of the deal, the Cardinals sent the Texans a 2nd-round pick in the 2020 draft and a 4th-round pick for 2021.
Hopkins, regarded as one of the best of his craft, is chasing his maiden Super Bowl ring. And so is his teammate JJ Watt. Reuniting in Arizona, the two will hope to finish what they started.
ADVERTISEMENT
Article continues below this ad