Joe Burrow Had Just 4-Words for Patrick Mahomes After Beating Him in All Three Matchups
Published 12/05/2022, 5:30 PM EST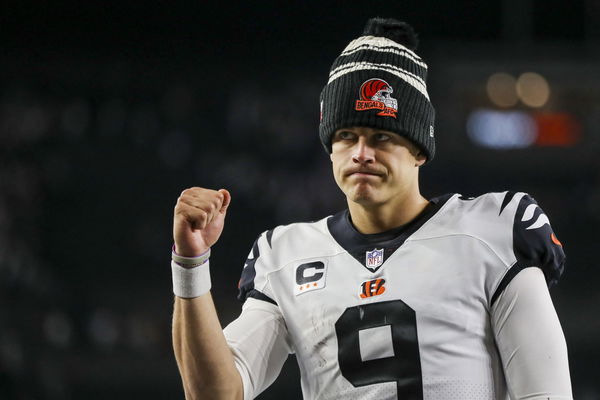 Joe Burrow and Patrick Mahomes are the new Brady-Manning rivalry in the NFL. And Bengals QB Burrow has a three-game lead in the head-to-head after Sunday's 27-24 win. However, Cool Burrow knows quite well that this was not the last opportunity this season to extend it to four.
The former LSU quarterback has no plans of underestimating the Kansas City Chiefs who are No 2 seeded in the AFC side this season after Week 13. He especially doesn't want to get complacent about Chiefs QB Patrick Mahomes. After Sunday's game at the Paul Brown Stadium, Joe Burrow hugged it out and Burrow had some choice words for his fiercest competitor.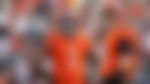 Burrow outplayed Super Bowl 2020 MVP Mahomes on Sunday with his 2 touchdowns. The NFL world expected Patrick Mahomes to strike back after losing to Burrow and Co at last season's AFC Conference Championship. However, Joe Burrow thinks this year will be no different. "We'll see you again," Joe said to Mahomes. And this year's face-off may come earlier than the Conference title round.
Joe Burrow is cementing the Bengals' position
The AFC is a heated battleground after Week 13 of the season. The Cincinnati Bengals were without their star wide receiver Ja'Marr Chase for four games due to a hip injury before he returned for the Chiefs matchup. However, Joe Burrow displayed ultimate composure winning three of those four games without his LSU teammate. With Sunday's win, and the Miami Dolphins losing to the 49ers, the Bengals moved up to 8-4 and took the No 1 place in the wildcard seeds.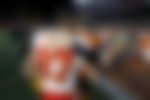 This loss brought down the Kansas City Chiefs from their AFC Divisional throne. Josh Allen and the Buffalo Bills took that position after their win over the New England Patriots. Joe Burrow and the Bengals are 5th seeded in the current AFC playoff picture. They will face the Titans if the playoffs kicked off tomorrow. And the Mahomes-Burrow matchup seems inevitable.
WATCH STORY: Joe Burrow blesses the practice field for Cincinnati Bengals looking nothing like a man back from surgery 
The Bengals have rivals Cleveland Browns and Tom Brady's Tampa Bay Buccaneers up next in the regular season. Joe, Ja'Marr Chase and the Bengals rush offense have to keep up their good run to strengthen their newfound position. Mahomes reiterated what everybody thought about Cool Joe Burrow. "He's someone that competes till the very end," the Kansas QB said about Burrow.