'Joe Burrow Is Like Baby Aaron Rodgers' – Bengals QB Likened to Green Bay Packers Superstar
Published 07/22/2021, 12:33 PM EDT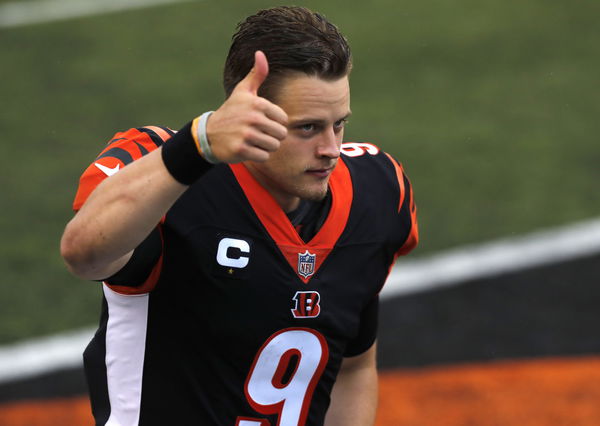 ---
---
While the Green Bay Packers are trying their best to keep hold of star quarterback Aaron Rodgers, the same can't be said about the Cincinnati Bengals. In quarterback Joe Burrow, the Bengals have their quarterback for the future. 
ADVERTISEMENT
Article continues below this ad
Drafted last season, Burrow made an impressive start to his NFL career. But just as he got going, a gruesome knee injury in Week 11 left him with a torn ACL and MCL. 
ADVERTISEMENT
Article continues below this ad
Missing out the rest of the campaign, Burrow is now looking to pick up from where he left off. Undergoing rehab and now almost back to full fitness, there are high expectations from the young QB in his second season. 
So high in fact that one of his teammates even likened the quarterback to 2020 NFL MVP Aaron Rodgers. 
Joe Burrow a second-coming of Aaron Rodgers
Aaron Rodgers' former teammate at Green Bay, Mike Daniels, now plies his trade with the Cincinnati Bengals. Spending seven seasons at Green Bay alongside Rodgers, the defensive tackle knows Rodgers and his style of play better than most. 
And according to Daniels, he sees a bit of Aaron Rodgers in his young quarterback.
"You know what I say about Joe Burrow, man — that's like baby Aaron (Rodgers)," Daniels said while appearing on Good Morning Football.
Daniels and Burrow both joined the Bengals last season. Now entering his second season with the franchise, Daniels explained as to why he made the comparison with Aaron Rodgers.
"You don't see many rookies step into a locker room and you would think the guy is a four-year vet if you didn't know who he was," Daniels said.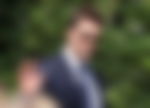 "And to have that at the quarterback position, that means he has the right type of savvy, the right type of poise that you only see from guys like Aaron. And I've been saying it since I got there, I see a lot of similarities between the two and I'm just excited to be able to be part of it, man," he added.
ADVERTISEMENT
Article continues below this ad The 2020 first overall draft pick has a high ceiling when it comes to his future in the NFL. Seen as the savior of the Bengals franchise, Daniels said that the QB definitely has the skillset to deliver the goods. 
"He's got a lot to him. A lot of upside. He's only going to get better. And you talk to 'Who Dey' nation, they're gonna let you know — Joe Burrow is the savior, man. He really is to this organization."
ADVERTISEMENT
Article continues below this ad
Baby Aaron Rodgers. Even that sounds like a massive comparison to make given the stature the Packers QB enjoys in the league. And if the QB can honestly achieve half of what Aaron Rodgers has during his time in the NFL, then the Bengals are in a safe pair of hands.