"He's Someone That Competes…": Top QB Patrick Mahomes Hails Kryptonite Star in the Making Amidst Humbling Loss
Published 12/05/2022, 10:30 AM EST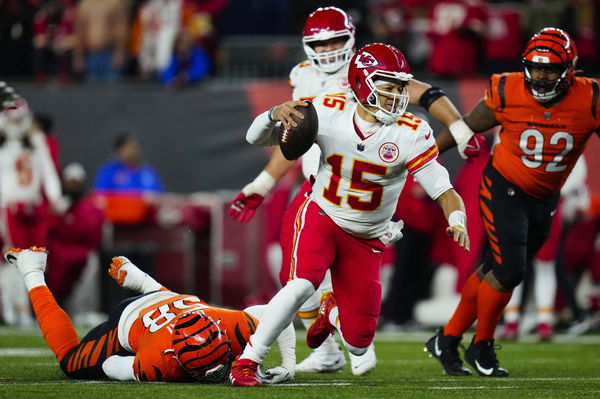 Joe Burrow and the Cincinnati Bengals just snapped the Chiefs' 5-game winning streak after a comeback win on Sunday night football. Kansas quarterback Patrick Mahomes knew this was not going to be an easy encounter and relayed his words of praise for Burrow after the game.
It was an off day for the prolific Kansas City offense who didn't quite show the fire they usually do. Patrick Mahomes only threw with 59% efficiency. The NFL's passing touchdowns leader this season only had 1 TD for the night. However, rival Joe Burrow completed 81% of his passes and connected for 2 touchdowns. And Mahomes didn't shy away from appreciating Burrow's efforts in the Bengals' 27-24 win.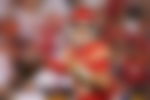 On being asked to reflect on the loss, Patrick Mahomes owned up to his team's errors that cost them the game. But it had a lot to do with Cincinnati Bengals QB Joe Burrow, according to Pat. "Yeah, I mean, first of all, they got a great quarterback. A guy that's won a lot of football games. He's [Joe Burrow] someone that competes till the very end," the 2020 Super Bowl MVP said.
Patrick Mahomes is waiting for the day to get his revenge on Burrow and the Bengals.
Patrick Mahomes and Joe Burrow met in an epic AFC Championship game last year where Burrow's Bengals edged past the Kansas City Chiefs. The former LSU quarterback beat Mahomes and Co. to reach the Super Bowl for the first time in the franchise's history. And ever since, Joe Burrow has replaced Bills QB, Josh Allen, as the actual competition for Patrick Mahomes.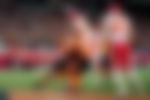 Last night's game also saw the return of Burrow's LSU and Bengals teammate and star wide receiver Ja'Marr Chase. Chase missed Cincinnati's last 4 regular season games with a hip injury. However, Cool Joe won three out of those four games without his best receiver. And Mahomes can't help but give Burrow some credit for the 8-4 Bengals rising to the no.1 wildcard playoff spot after Week 13.
WATCH THIS STORY: Patrick Mahomes names best single season QB NFL has ever seen and its not Tom Brady or Peyton Manning
With the present display of form from both quarterbacks, it's not unlikely to see these two face off for yet another AFC conference title this year. The Buffalo Bills and the Miami Dolphins are not going to make the road easy for them. However, Patrick Mahomes and Joe Burrow have a way of making the impossible look easy.
Edited By: Gurjyot Singh Dadial