Joe Judge Job Update: Will he Remain at New York Giants?
Published 12/15/2021, 6:14 AM EST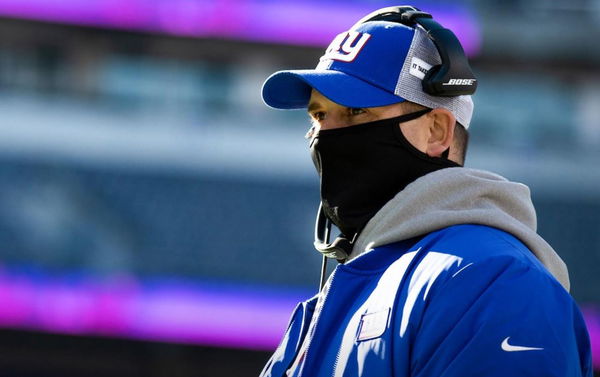 ---
---
The New York Giants reportedly will not be seeing any changes in the coaching staff next season. Sources claim that the head coach Joe Judge is safe for the following year. The President of the Giants, John Mara, is not a fan of changes. Maybe that is the reason he is in his 30th season with New York. 
ADVERTISEMENT
Article continues below this ad
ADVERTISEMENT
Article continues below this ad
Joe Judge with the Giants
In the span of four years, the Giants have fired a head coach three times. They have also fired a general manager. Two of the head coaches coached the Giants for less than two seasons. This was very embarrassing for John Mara. He does not like to make sudden changes in the management of his team. 
ADVERTISEMENT
Article continues below this ad
When Joe Judge was signed as the head coach in early 2020, Mara promised to be a little more patient. It seems like the president is going to back up his words. Judge is expected to be back for his third season with the Giants. Many people speculated that there would be a change in the coaching staff next year. Judge's record is not very impressive as well. He is just 10-19 overall in his last two seasons. As if right now, nothing is really final until the president presents his final verdict. There would be some changes in the ownership of the New York Giants. General manager Dave Gettleman will be retiring by the end of next season. The ownership of the Giants has not spoken to the media openly in a while. The last time John Mara spoke to the press, he said that it would satisfy him if the Giants make it to the playoffs. 
Giants last few games
ADVERTISEMENT
Article continues below this ad
The New York Giants have lost three of their last four games. The last time they won a match was in week 12. They defeated the Philadelphia Eagles with a score of 13-7. The Giants are yet to win a game this month. The 2021 NFL campaign has not been the best year for them. Currently, they sit last in the NFC East table with only four wins this season. It is highly unlikely that we will see the Giants in the playoffs this year. Joe Judge has one more year to coach the Giants. Maybe under his guidance next season we will get to see the New York Giants in the playoffs.