John Elway, Bo Jackson and Other NFL Stars Who Refused to Play After Getting Drafted
Published 04/27/2021, 10:16 AM EDT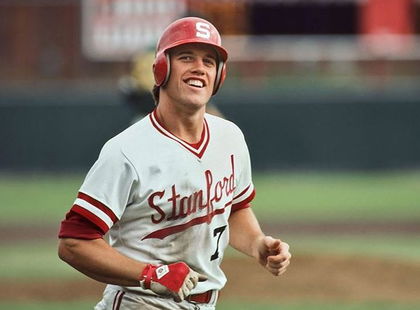 ---
---
The NFL Draft signals the start of a busy season in America. Fans build up the hype around a select few college football prospects while teams narrow down on their respective targets. There is immense pressure on these youngsters to live up to expectations prior to their selection.
ADVERTISEMENT
Article continues below this ad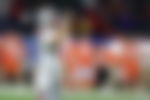 This year is no different. The likes of Trevor Lawrence (Clemson Tigers), Justin Fields (Ohio State), Zach Wilson (BYU Cougars), Ja'Marr Chase (LSU), Patrick Surtain II, and De'Vonta Smith (University of Alabama), are making headlines on a regular basis. These players are expected to join top teams in the NFL ahead of the 2021 NFL season.
ADVERTISEMENT
Article continues below this ad
But do you know there have been instances in the past when drafted players refused to sign rookie contracts with their respective teams? Read further to find out who were these 'outspoken' individuals.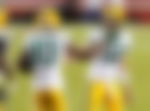 A list of NFL players who refused to sign for the teams that drafted them
John Elway (Baltimore Colts, 1983 NFL Draft)
John Elway was the first high-profile draft prospect who refused to sign a contract after being drafted. The promising quarterback was the 1st overall pick in 1983. He was selected by the Baltimore Colts in the first round.
However, he threatened to forego the NFL altogether and play in the MLB if he was forced to play for the now-defunct Colts. Baltimore did their best to hold on to Elway.
But he was eventually traded to Denver Broncos. He went on to establish himself as one of the greatest quarterbacks in NFL history, winning 2 Super Bowls with the Broncos.
Bo Jackson (Tampa Bay Buccaneers, 1986 NFL Draft)
Another high-profile player who refused to play for his selected franchise was Auburn graduate, Bo Jackson. He was selected by Tampa Bay Buccaneers as the 1st overall pick in the 1986 NFL Draft. But he did not sign a contract with them. Instead, he spent the year playing baseball with the Kansas City Royals.
Eventually, the Bucs gave up their pick for the 1987 NFL Draft. The Los Angeles Raiders eventually swooped in to sign Jackson. He is regarded as the greatest 7th-round pick of all time. He remains the only athlete to be named an All-Star in both baseball and football.
Eli Manning (San Diego Chargers/New York Giants, 2004 NFL Draft)
One of the more recent players to pull off a similar stunt was quarterback Eli Manning. Peyton Manning, son to Saints legend Archie Manning and younger brother of  Broncos great Peyton Manning, was regarded as the best quarterback prospect ahead of the 2004 NFL Draft.
Eli's dad, in particular, was unsure about the setup in San Diego. He didn't want his son to ruin his NFL career by moving to a tumultuous organization. So instead, the Chargers worked out a deal with New York Giants.
The Giants drafted Philip Rivers at number 4 and traded him to the Chargers in exchange for Manning. Eli went on to win two Super Bowl rings while playing for New York before retiring in 2019.
ADVERTISEMENT
Article continues below this ad
On this day in 1961 Ernie Davis becomes the first African American to win the Heisman Trophy. He played for Syracuse, and was ultimately taken number one in the draft, but he was soon discovered to have leukemia, never played a down in NFL, and died at 23. Life is so precious. pic.twitter.com/z4zDlGH4Ch

— Matthew Dowd (@matthewjdowd) November 28, 2020
Other notable mentions include Jim Kelly (Buffalo Bills, 1983 NFL Draft) and the first African-American to win the Heisman Trophy Ernie Davis (Washington Redskins, 1961 NFL Draft).
ADVERTISEMENT
Article continues below this ad