'Whistling In A Graveyard' – Baltimore Ravens Coach Issues Scary Warning To Lamar Jackson's Critics
Published 10/19/2021, 10:04 AM EDT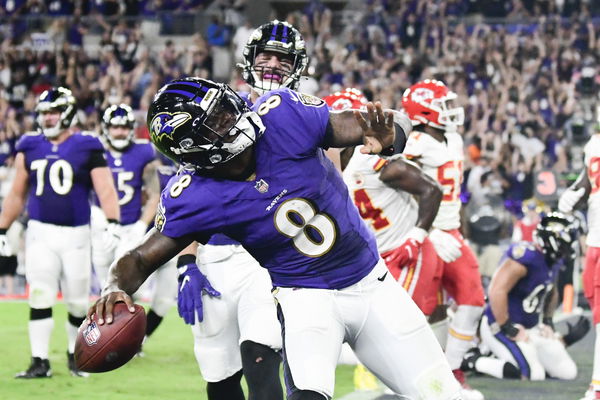 ---
---
Of all the quarterbacks in the MVP conversation right now, few come close to touching Lamar Jackson. The Baltimore Ravens' superstar has had a flawless season, helping his team to a 5-1 record. The Ravens are one favorite to reach the Super Bowl, and with Jackson in their corner, they might even win it. Ravens' head coach John Harbaugh has now issued a warning to his QB's critics.
ADVERTISEMENT
Article continues below this ad
John Harbaugh with some stern words after Lamar Jackson puts down LA
ADVERTISEMENT
Article continues below this ad
Lamar Jackson did not get off to the best start in the 2021 NFL season. With an opening loss to Las Vegas Raiders in overtime, many wrote Lamar Jackson off right at the beginning. As critics often do, they made a critical mistake, as the Floridian bounced back in signature fashion, dominating the subsequent matches.
After the opening loss, the Ravens took on former Super Bowl Champions Kansas City Chiefs. Many predicted a rout for Patrick Mahomes' side, but they suffered a shock defeat to the Ravens. Lamar Jackson infamously flipped into the end zone to score a touchdown. Wins against Detroit, Denver, Indianapolis and Los Angeles followed. Now, Jackson stands first in line for the NFL MVP award.
Addressing the previous six games, and looking to the next half of the season, head coach John Harbaugh issued a scary statement. "If you're looking for your headline here, I think the people who make those statements are kind of whistling in the graveyard just a little bit. It doesn't have any meaning. Anybody who knows X's and O's are rolling their eyes when they hear something like that." (H/T ESPN)
"I don't think once somebody does something — some X-and-O idea — all of a sudden that's the answer. We've kind of been saying that for three years now. There is no answer. You've got to play well. You've got to execute. Whoever executes better and makes plays, really, in the end, is going to win. It's less about figuring somebody out."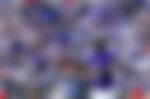 Jackson's insane show against LA Chargers
ADVERTISEMENT
Article continues below this ad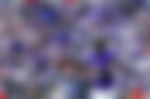 Ahead of Baltimore Ravens vs Los Angeles Chargers, Lamar Jackson implored his team's defense to watch out for Justin Herbert. Of course, they noted the warning and did not let Herbert out of sight. They shut him down completely and restricted the Chargers to a measly six points.
As for the Ravens, they went on to amass a giant total of 34 points, with Lamar Jackson at the centre of it all. Impressive performances from Marquis Brown, Mark Andrews, Devonta Freeman and La'Veon Bell – in his debut – gave Ravens' offense a field day.
ADVERTISEMENT
Article continues below this ad
Now, they will look forward to showcasing the same dominance against Cincinnati Bengals on October 24th. The Bengals also have a QB firing on all cylinders in Joe Burrow. Who will emerge victorious in this epic battle next week?