John Madden Doc "All Madden" Gets an Early Release Date; Here's All You Need To Know
Published 12/29/2021, 2:35 PM EST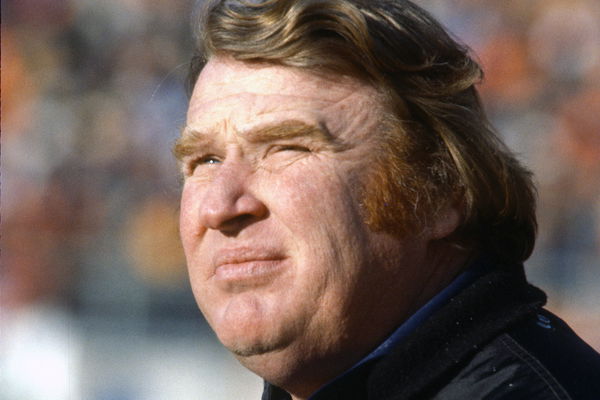 ---
---
Earlier today, the NFL world received a devastating piece of news. Former Oakland Raiders coach and legendary NFL commentator John Madden passed away at the age of 85. The 16 time Emmy winner was a beloved and influential personality in the NFL world and this loss has, thus, come as a shock for many.
ADVERTISEMENT
Article continues below this ad
The NFL was the first to officially break the news today with a heartfelt note by NFL Commissioner Roger Goodell. "Nobody loved football more than Coach. He was football," stated the commissioner with a sense of affection.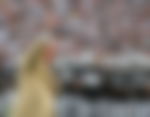 FILE PHOTO: Former Oakland Raiders head coach John Madden waves to the crowd before the AFC-NFC Hall of Fame pre-season game in Canton, Ohio, August 6, 2006. REUTERS/Matt Sullivan
ADVERTISEMENT
Article continues below this ad
"He was an incredible sounding board to me and so many others. There will never be another John Madden, and we will forever be indebted to him for all he did to make football and the NFL what it is today." [h/t CNN.com]
Fans of the sport across the world are still reeling over the shock, and rightly so. He was one of the most influential figures in the history of the game and will forever be remembered fondly. However, the legend will always be in our memories thanks to "All Madden".
What is "All Madden"? Where can we stream the John Madden documentary?
"All Madden" is a series celebrating the man that John Madden was. As the title suggests, it is a record of all phases of the former Oakland Raiders coach's life and cherishes it with a cinematic touch. Co-director and executive producer Tom Rinaldi described it as an "American original."
ADVERTISEMENT
Article continues below this ad
"John Madden is an American original, from the sideline to the broadcast booth and far beyond, with a career that reaches into the heart of our country's popular culture. We're honored to celebrate his enduring legacy with this documentary tribute," said Rinaldi.
For a documentary on a revered and popular personality like John Madden, it is normal that multiple platforms would be interested in streaming rights. You can catch the documentary on one of ESPN+, Peacock, or watch it for free with Tubi. While the original screening was scheduled for January 3rd, it has been pushed forward and can be viewed right now.
ADVERTISEMENT
Article continues below this ad
No better way to immortalize the big man than through a documentary.