John Madden Producer Believes the NFL Legend Was Made for TV: "One of the Most Articulate and Great Communicators of Our Time"
Published 12/29/2021, 1:56 PM EST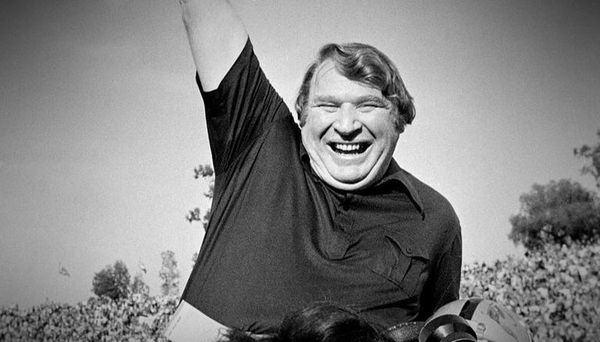 ---
---
The NFL world woke up to shocking news today. Legendary NFL player, coach, and broadcaster John Madden passed away unexpectedly in the morning at the age of 85. The news was officially broken by the NFL through a statement.
ADVERTISEMENT
Article continues below this ad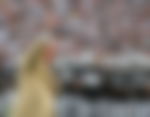 "On behalf of the entire NFL family, we extend our condolences to (wife) Virginia, (son) Mike, (Son) Joe and their families. We all know him as the Hall of Fame coach of the Oakland Raiders and broadcaster who worked for every major network, but more than anything, he was a devoted husband, father and grandfather." [h/t CNN.com]
ADVERTISEMENT
Article continues below this ad
The legendary Oakland Raiders coach was a revered member of the NFL world and his loss comes as a shock to his fans. Thanks to his versatility and talent, he had fans and friends across diverse frameworks of entertainment. His broadcasting stint at CBS is fondly remembered to this day and one of his longtime producers at CBS spoke at great length about the reasons behind the greatness of the legend.
Veteran CBS producer showers praise on John Madden's communication skills
Ted Shaker was John Madden's longtime producer at CBS; they worked together for 14 years. The veteran producer was with Madden for the coverage of seven Superbowls and thus knows a great deal about the legend's work ethic. While speaking to CNN, he reminisced about the initial days of Madden; Shaker noted that the former Raiders coach's zeal to learn was mindboggling.
ADVERTISEMENT
Article continues below this ad
"John, first and foremost, was about as curious a person as I've ever met. If he spends time with you, he would just pepper you with questions because he is trying to learn who is this guy, how does he work, etc," said Shaker.
The producer then went on about the talking skills of the legend and called him the best communicator of our era. "He did that with everyone and he cared about people. I think when we talk about great communicators over the years, John Madden was one of the most articulate and great communicators of our time."
ADVERTISEMENT
Article continues below this ad
John Madden's loss is a devastating one for the NFL community. His infectious charm will always be remembered. We pray for love and peace for his family.