"Josh Allen is not even a top 200 player" – Colin Cowherd Blasts Buffalo Bills' Starting Quarterback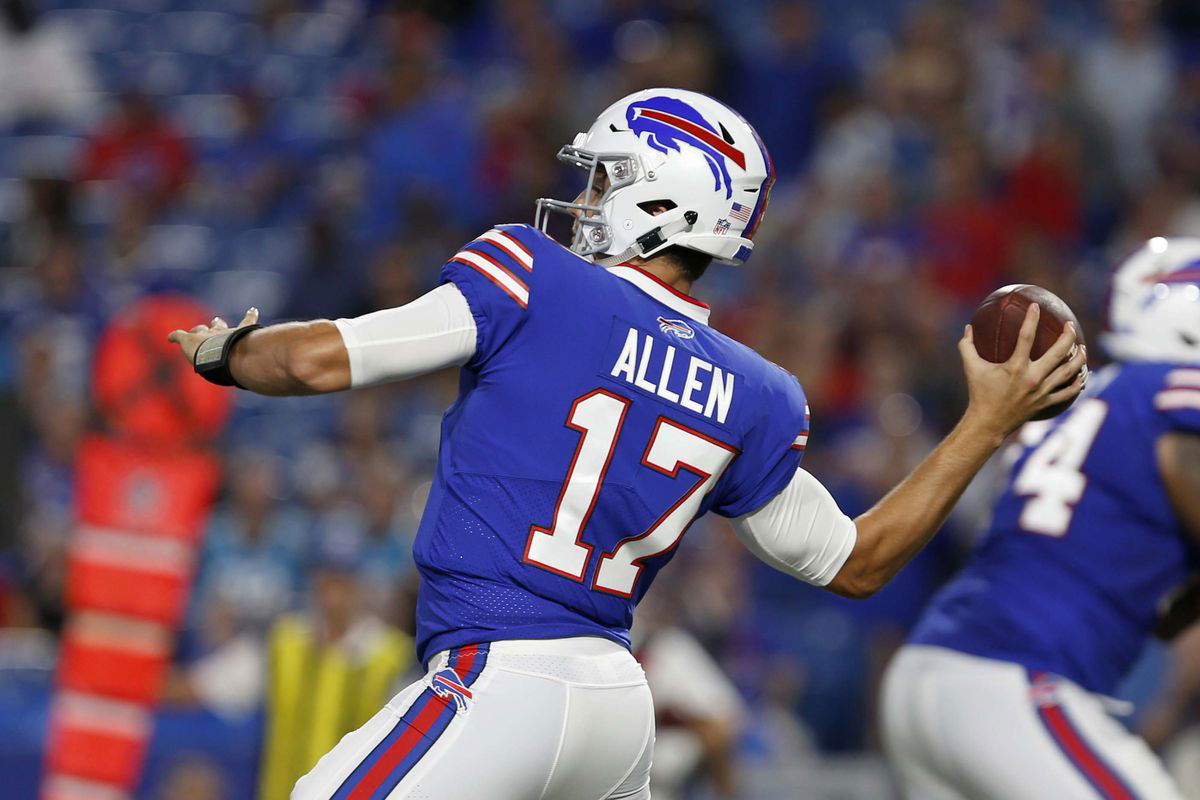 Just like the Madden NFL ratings, football players consider the NFL Top 100 list as a measure to compare themselves with their counterparts across the league. In fact, the Top 100 list is rated higher because players in the league compile the list themselves based on a voting method. Year after year, there are some controversial inclusions in the esteemed list. This year was no different. Buffalo Bills quarterback, Josh Allen made his debut in the NFL Top 100 list at number 87 as was revealed today. However, there is a certain group of critics who believe that the young Bills QB is undeserving of that honor.
ALSO READ – "I Knew it Was a Game"- Kyle Shanahan Reveals His 'Oh No' Moment from Super Bowl LIV
Josh Allen is great but he's not even a top 200 player, says Colin Cowherd
"Great players do not unravel against the best players or coaches… I would make the argument Josh Allen is not a Top 200 player today."@ColinCowherd on the Bills' QB being ranked No.87 on the NFL Top 100 list: pic.twitter.com/n96Fpc3yCl

— Herd w/Colin Cowherd (@TheHerd) July 27, 2020
Over the course of this episode of The Herd with Colin Cowherd, the host talks about how Josh Allen is not fit to be included in the NFL Top 100 list. The basis of Colin's argument stems around the idea that from the very outset, Allen looks like the ideal American quarterback but his stats speak otherwise.
Mr. Cowherd does have a point. As per Pro Football records, Josh threw for 3,089 passing yards, 20 touchdowns, and nine interceptions last season. He also completed 510 rushing yards and nine rushing TDs which is certainly not a bad tally by any standards. But is it worthy enough to get him in the Top 100?
[youtube https://www.youtube.com/watch?v=jV6ZJS2LyoY]
Allen has a career pass completion rate of 56.3 which is by no means 'great' for a top 100 quarterback. Granted, he has only completed two full seasons in the NFL so Cowherd's assessment could be a tad bit harsh. However, numbers don't lie. The young Buffalo Bills shot-caller has shown signs of promise in the last two years. If he could minimize his errors moving up the field, he can turn those stats around this year.
ALSO READ – "Going to be difficult for younger players" – Houston Texans Coach Cautions Joe Burrow and Co.