Josh Allen on How Bills Teammate Stefon Diggs Has Impacted His Life Off the Pitch
Published 12/20/2020, 10:18 AM EST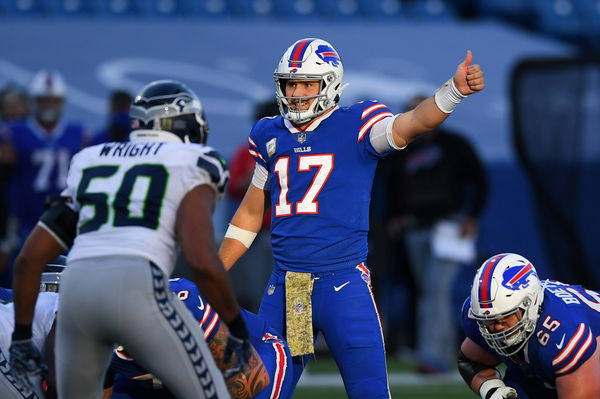 ---
---
Josh Allen is currently enjoying his best season in the NFL so far. Belonging to the 2018 draft class, Allen is leading the Bills to their first postseason in 3 years.
ADVERTISEMENT
Article continues below this ad
The Bills are enjoying their best start in over 2 decades. With an 11-3 record, the Bills are currently the dark horses for the Lombardi trophy.
With 30 touchdowns to his name this season, Allen would've been in the conversation for MVP if Mahomes and Rodgers weren't in the form of their lives.
ADVERTISEMENT
Article continues below this ad
Many are crediting Allen's phenomenal output to the arrival of former Vikings wide receiver Stefon Diggs. Sharing a vibrant personality, Diggs and Allen have bonded well on the field. And it seems like the duo share quite the connection off of it as well.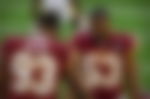 Josh Allen
gets a
"swag"
boost
Traded in from the Vikings, Diggs has adjusted to life in Buffalo, New York well. Speaking to the Bills media team, Allen talked about the impact the new wide receiver has made on him and the team.
"I mean, he's definitely added a lot of joy. I think that's the first thing he's added. Just being around him, he's got an infectious personality. He just always happy, great energy, always joking around and trying to make people laugh," said Josh Allen.
Allen said that he feels his swag quotient and fashion sense have gone up thanks to Diggs. 
"I think my swag has gone up just a little bit being around him. We were doing this kind of like series early on in the year. I'd take a picture in one of his hats or with his watch on or something on victory Monday post.
"I know the fans like that but we haven't done that in a while. But yeah, I think my swag's gone up," said Allen.
A season to remember for the Bills
Josh Allen and Stefon Diggs are enjoying career-best seasons. And the duo's success is resulting in favorable results for the Bills as well. Allen, with 4,000 passing yards and 30 touchdowns, is fast establishing himself as a franchise QB.
ADVERTISEMENT
Article continues below this ad
Meanwhile, Diggs too, with 1,344 receiving yards, is having a record year. The chemistry that the duo has managed to muster up in such a short period of time has helped the Bills clinch the highly competitive NFC East.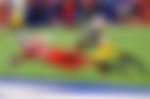 With the division now resting safely in their hands, the Bills can shift their focus to the all-important postseason. With multiple Super Bowl finals runs thwarted in the past, the Bills will be hopeful that this is the season their fortunes turn.
ADVERTISEMENT
Article continues below this ad
 ALSO READ- NFL Sunday Night Week 15 : New Orleans Saints vs Kansas City Chiefs Prediction and Analysis