JSU Student Narrates Inspiring Prayer That Leaves Dallas Cowboys Legend Spellbound
Published 06/17/2022, 3:50 PM EDT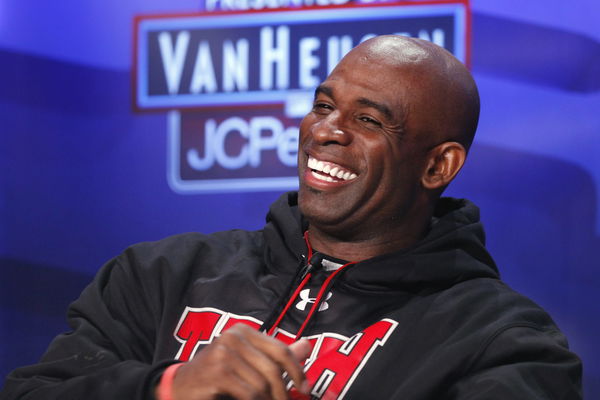 Deion Sanders is undoubtedly one of the NFL's true legends. The Ex-NFL DB-WR has done it all in his run alongside the Dallas Cowboys and Atlanta Falcons. As of now, Prime Time is wearing up his coach cap and whistle as he builds some of the league's newer generation athletes. he's undoubtedly a loved figure there, and his recent happenings say the same.
Deion Sanders hangs up his cleats for good after a brief run alongside the Baltimore Ravens. Prime Time is now the coach of the Jackson State Football club, the JSU Tigers, and he continues to empower the youth with his veteran instincts.
ADVERTISEMENT
Article continues below this ad
Dallas Cowboys Legend left in awe
Coach Prime recently was a part of the Black Sports Business Symposium. They hosted the event at the Mercedes Benz Stadium in Atlanta, Georgia. He was one of the Featured Speakers on the occasion. It also included speakers like Jade Cargill, Dominique Wilkins, Courtland Bragg, Alexis Roe, Danny Martin, and more.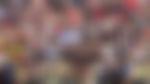 But before his turn on the stage, the former NFL athlete had a spell-bounding moment awaiting.
As per his Instagram Stories, one can see the Dallas Cowboys legend, his daughter Deiondra Sanders, and a bunch of people standing together. In a few seconds, JSU Tigers' Jacob Politte chants an inspiring prayer. It had the Coach all pumped up and happy. Moreover, he was clapping for him after the prayer was over.
ADVERTISEMENT
Article continues below this ad
The Deion Sanders Effect on the JSU
Deion Sanders has been in the conversation of the NCAA since taking over as head coach of the Jackson State University Tigers football team. Critiques scrutinized and questioned Sanders' choice. Nonetheless, it appears that all of their considerations have vanished in a flash. It's only been two years since the Hall of Fame defensive back relocates his household to resurrect a silent small-school football program. HE made a school-record-breaking first season at Jackson State.
ADVERTISEMENT
Article continues below this ad
Sanders has been on a mission to turn Jackson State's football program into a powerhouse and to make the HBCU football significant once more as of his arrival. He showed up on university premises in September 2020 with the goal of resurrecting Jackson State's dormant football team to its halcyon days in the 1970s, 1980s, and 1990s. The Tigers were known for their winning ways and routinely manufactured NFL players. One of JSU's Alma Mater is Walter Payton. Once the 2021 football season began, the NCAA's perspective on Primetime's mentoring potential shifted. He continues to spread his brilliance.
Watch This Story: Joe Judge returns to New England Patriots after two horrible seasons at New York Giants