Julian Edelman Compares Tom Brady-Bill Belichick Relationship to Amicable Breakup
Published 05/14/2021, 3:47 PM EDT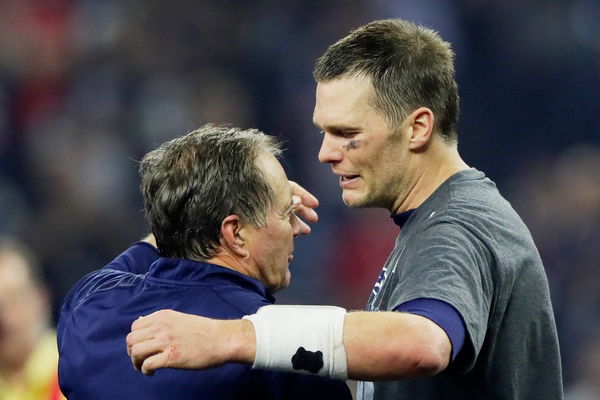 ---
---
Tom Brady will finally come face to face with Bill Belichick once again. After a 19-year-long stint together, Brady left Belichick and the New England Patriots to go join the Tampa Bay Buccaneers.
ADVERTISEMENT
Article continues below this ad
Their relationship was very successful but wasn't meant to last forever. In fact, one former player compared it to a break-up.
Former Super Bowl winner Julian Edelman was a guest on the Pat McAfee Show. Edelman spoke about the relationship that Tom Brady and Bill Belichick shared during the former's time with the New England Patriots.
ADVERTISEMENT
Article continues below this ad
The two elevated each other to being the greatest ever in their own positions. But there were tensions in their relationship, and Edelman believes that it was best for the two to part ways when they did.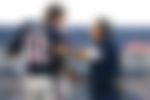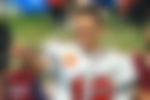 "With Tom, Tom earned those things and you saw that for 20 years. It's like a 20-year marriage, that's a long time. They're both the GOATs.
"One is the GOAT coach and one is the GOAT quarterback. So that's what it is. Sometimes just moving on is always the best for everyone and it doesn't have to be friction-related, it's just time." 
Tom Brady and Bill Belichick- A bitter end
Edelman compared the relationship between Belichick and Brady to that of two former partners who unfortunately parted ways because one wasn't sure about their future.
While the feelings were good between the two, things were just not moving in the right direction. There were arguments on all fronts, and it was the right time to call it quits between the two. However, that doesn't mean that things are all bad.
ADVERTISEMENT
Article continues below this ad
"It's like don't you guys have an ex-girlfriend that you love to death but she wanted to get married but he didn't know where you were at in your life.
"But like you guys fought, you didn't fight too much, but it's just one of those things like, 'Hey, maybe it is best that we're friends and we move on'."
ADVERTISEMENT
Article continues below this ad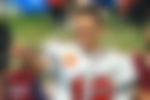 Tom Brady will play against the New England Patriots for the first time in his career in Week 4 when the defending champions Tampa Bay Buccaneers travel to Foxborough? Will Brady get some vindication upon his return? We will have to wait and see.