Is Tom Brady Recruiting His Patriots' Best Friend To The Buccaneers?
Published 03/22/2022, 12:00 PM EDT

Follow Us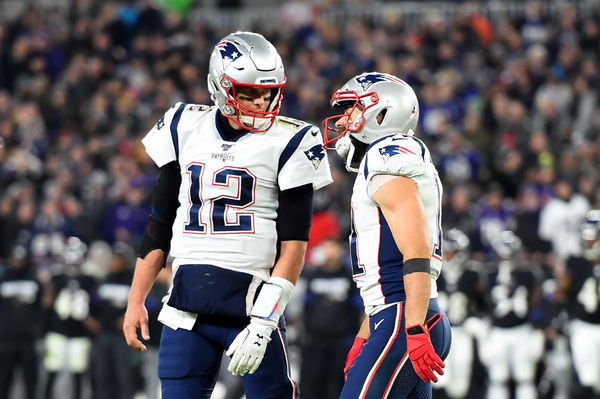 The New England Patriots fans rejoice after they saw two of their former players reunite. Tom Brady was recently playing ball with his best friend, Julian Edelman. The GOAT recently posted a video of the duo on his social media. And as usual, the fans were quick to speculate. 
Edelman has recently made his departure from the game. Both the athletes were supposed to play their last season in 2021. But Brady has recently announced his un-retirement. Could the former Patriots wide receiver be thinking the same? And could we see him reunite with Brady on the field in Tampa? 
ADVERTISEMENT
Article continues below this ad
Tom Brady and Julian Edelman in New England
Tom Brady started his NFL career with the Patriots in 2000. He was a sixth-round pick. But the GOAT did not find one of his favorite WRs till eight more seasons. Julian Edelman was drafted by New England in 2009. They both hit it off instantly. The duo played together for 11 seasons until Brady moved to Florida in 2020. 
Edelman and Brady have won three Super Bowls together. In 2015, the duo was able to overcome the best defense in the league at the time. It was the wide receiver who caught Brady's go-ahead touchdown and helped the Patriots win Super Bowl XLIX. It was one of the most legendary performances by Brady and Edelman. No team has ever overcome a 10 point deficit in the fourth quarter before.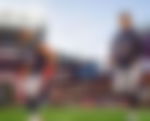 The wide receiver was also the reason behind the Super Bowl LI win against the Falcons. His incredible catch helped New England make an iconic comeback. Edelman also won the Super Bowl MVP award in 2017. He caught an unbelievable catch in the historical Super Bowl LIII game. In total, he caught 10 passes for 141 yards from Brady. Together Tom Brady and Julian Edelman have been a menace on the field. 
Julian Edelman to Tampa?
ADVERTISEMENT
Article continues below this ad
People are expecting Julian Edelman to do a Rob Gronkowski after seeing the workout video. Gronk is also a former Patriots teammate of Tom Brady. He followed the GOAT to Tampa after he announced his retirement while being with the Pats. 
ADVERTISEMENT
Article continues below this ad
The fans started to speculate after the tweets made by both the athletes. Brady wrote "Still the best way to get some cardio in," and Edelman quoted, "How's the knee look?" The 35-year-old wide receiver retired due to some knee issues. But seeing Brady unretire could have inspired him. Maybe Edelman is looking for a way to make it back into the game. 
Watch This Story: Baker Mayfields Preferred Destination Revealed After Being Trashed By Cleveland Browns