"Just Making Myself at Home"- Tom Brady Gives a Humorous Reply on Trespassing
Published 04/23/2020, 10:19 PM EDT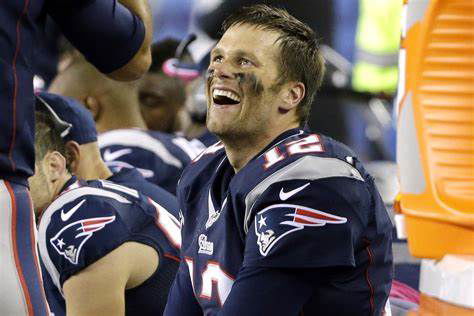 ---
---
Tom Brady is arguably the most successful player in the NFL. He achieved stupendous success in 2 decades with the AFC side New England Patriots. Later, he decided to make a move and joined the NFC side Tampa Bay Buccaneers on a 2-year deal worth $50 million.
ADVERTISEMENT
Article continues below this ad
Former players including Peyton Manning believe that Brady is someone who will work extremely hard to adapt and be at the peak of his game in a new conference. The Coronavirus isn't deterring him one bit as he aims to get ready.
Tom Brady is "making himself at home"
ADVERTISEMENT
Article continues below this ad
Despite his experience and work ethic, many experts opined that he would have a settling in period in his new state team. However, he is already showing the effects of settling in almost 5 months before the session kicks off in September.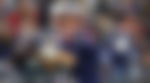 The quarterback put out a Tweet saying, "Trespassing in parks, breaking and entering… Just making myself at home in Tompa Bay."
Brady made the news for working out in a city park in downtown Tampa.
Mayor Jane Castor said, "They saw an individual working out in one of our downtown parks, and she went over to tell him that it was closed, and it was Tom Brady."
ADVERTISEMENT
Article continues below this ad
The move prompted a divided reaction on Twitter. However, in the first week of April, he had an even more embarrassing episode.
Brady goofed up when going to meet the Buccaneers' offensive coordinator Byron Leftwich. As per a TMZ report, he barged into the home of Leftwich's neighbor. It was only after he entered that he realized he was in the wrong home.
The homeowner David Kramer was taken aback for a moment. A few moments later, he realized who walked in. But the quarterback was already on his way to the right house. He described the moment Brady realized he was in the wrong house.
ADVERTISEMENT
Article continues below this ad
"And then he looked at me with the most confused face. I'll never forget it for the rest of my life."
Brady has certainly made quite an amusing start to life in Florida. Will he be able to achieve success with another team and truly justify the "Tompa" in his Tweet? Or was that yet another slip-up?