"Just So Much Fun" – Aaron Rodgers Open to Full-Time 'Jeopardy!' Job Posting
Published 08/21/2021, 8:20 AM EDT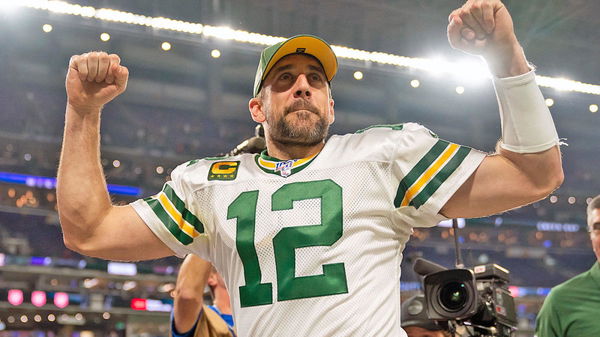 ---
---
Green Bay Packers quarterback Aaron Rodgers had a busy summer this year, both on and off the football field. The veteran NFL quarterback was involved in a heated contract dispute with his parent organization over the last couple of months. But both parties have come to an agreement that will see Rodgers remain in Wisconsin for at least another year.
ADVERTISEMENT
Article continues below this ad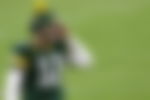 That issue aside, Aaron Rodgers was also invited to serves as guest host on the popular American game show 'Jeopardy!'. He was appointed as a replacement for Alex Trebek and served as guest host on 10 episodes of the series in the offseason. But following the exit of Mike Richards, Rodgers has left the door open for a future full-time stint as the host of 'Jeopardy!'.
ADVERTISEMENT
Article continues below this ad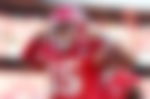 Aaron Rodgers is open to taking full-time Jeopardy! job
What an amazing 2 weeks for me living out a dream, guest hosting @Jeopardy. I am deeply grateful to the staff, crew, and contestants on @jeopardy for making my time so memorable. And on top of the incredible experience, they are donating $236,725 to the @NVCF ❤️❤️ 🙏🏻 #solong ❤️ pic.twitter.com/gw064rvGeD

— Aaron Rodgers (@AaronRodgers12) April 16, 2021
Speaking to NFL Network reporter Adam Schein in a recent interview, Aaron Rodgers spoke about his aspirations to take on a full-time job as 'Jeopardy!' host.
"Yeah, I definitely would've. I mean, if they would have figured out a way to make it work with my schedule, yeah, for sure. That was so much fun. That was just so much fun."
"I spent a lot of time studying and getting ready for it. I definitely wanted it, was interested in finding a way to make it work with my schedule and their schedule and filming. But I had such a blast. I have zero regrets with how it all went. It was such a special environment. It was surreal to be on that stage."
ADVERTISEMENT
Article continues below this ad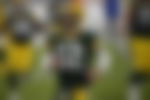 "When you're just a super Jeopardy! fan like I am, it's just so special to be on that stage, to be in that environment when you know you're walking in the footsteps of legends."
"There was a lot of those moments being on stage thinking about Alex (Trebek), and how much he meant to me and so many people worldwide who spent their evenings with him for so many years," Rodgers told Schein via the official NFL website.
ADVERTISEMENT
Article continues below this ad
For now, Rodgers is focused on making a mark with the Packers in what is being termed as his 'last dance' at Lambeau Field. Only time will tell if the reigning NFL MVP can go out on a high before moving away in search of a new challenge.