'Just Trying to Be a Good Teammate': Carolina Panthers WR Explains His Controversial Reaction to Baker Mayfield Trade Rumors
Published 06/17/2022, 3:08 PM EDT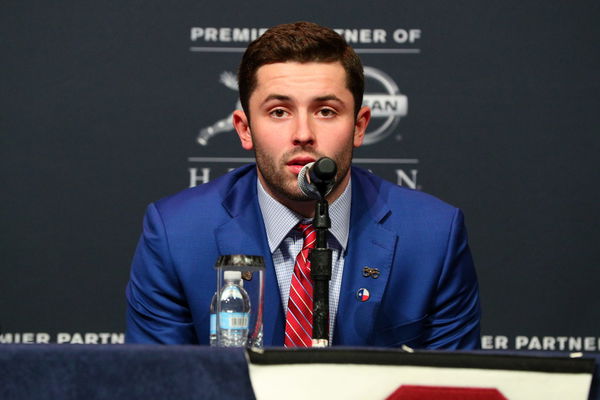 Robbie Anderson has been in the news for his controversial remark on the Panthers' signing the QB Baker Mayfield. However, the WR issued a statement clarifying what he meant when he reacted to the news. He explained that his comment on Mayfield's trade to the Panthers' post was just to support his teammate, Sam Darnold.
On being asked about his "noooo" comment on a post that mentioned Browns' QB Mayfield's potential trade, he issued a clarification. The Panthers' WR said, "I was just trying to be a good teammate to my quarterback (Sam Darnold)." 
ADVERTISEMENT
Article continues below this ad
Even though the trade talks are underway, the Panthers' WR also issued a tweet sparking his retirement rumors. On being asked about his retirement tweet, he said, "I was just, you know, thinkin' out loud. But I wasn't, like, really that serious, for real." 
Anderson's clarification and the Panthers' trade for Baker Mayfield
In a press statement after the second day of the mandatory minicamp, Anderson issued further clarification on his controversial remarks. He said, "That's it. Just tryna defend the guy who is my quarterback, in that sense."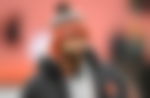 On the other hand, trade talks for Baker Mayfield are on the ropes. Even though the Panthers wanted to trade for him before the minicamp starts, the deal could very much still be in place. According to reports, the only issue in the deal is the salary and details about the pay cut of the No.1 pick in the NFL draft in 2018.
ADVERTISEMENT
Article continues below this ad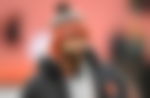 Consequently, the Browns are looking to trade for Mayfield after trading for Deshaun Watson. The Browns gave Watson a fully guaranteed five-year, $230 million contract as well. Mayfield also mentioned that he felt disrespected by this trade.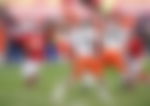 Although trade talks are still in progress, Robbie Anderson's clarification made no direct hint of disapproval for the Browns' QB. However, what happens if he joins the Panthers after the minicamp would definitely draw a lot of attention from analysts and fans.
ADVERTISEMENT
Article continues below this ad
Watch This Story: I feel disrespected, Baker Mayfield lets Cleveland Browns know how they let him down