Justin Fields Says He is 'Different From Past Ohio State Quarterbacks'
Published 03/31/2021, 1:27 PM EDT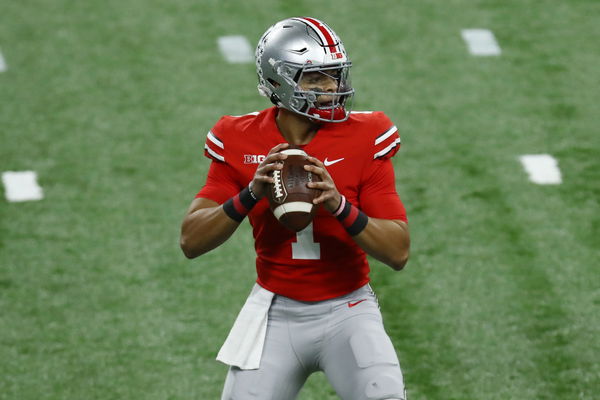 ---
---
Justin Fields is one of the foremost quarterback prospects in this year's draft class. The Ohio State quarterback had a wonderful season with the Buckeyes last year, reaching the national championship game.
ADVERTISEMENT
Article continues below this ad
Going into this year's draft, Fields is the next in what has been a long line of Ohio State quarterbacks to enter the NFL. However, Fields thinks he isn't the same as those who came before him.
Justin Fields addressed his legacy as an Ohio State quarterback. Fields believes that unlike some quarterbacks from Ohio State, there is a major difference in their work ethic.
ADVERTISEMENT
Article continues below this ad
He compared himself to Dwayne Haskins and noted that other than their own playing sets, they don't really have that much in common with each other. He noted his work ethic is greater than that of the others.
"I don't know those guys personally, I don't know their work ethic. I don't know what they were taught, I know what Dwayne was taught was a little similar to what coach Day was teaching me.
"But in all honesty, I think I'm different than those guys. I know my work ethic is unmatched, and just my dedication and passion to wanting to be great is just another level."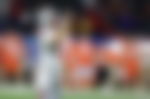 Justin Fields not like other Ohio State quarterbacks
Fields noted that he has no control over comparisons to the quarterbacks. The only thing, in his mind, that is in common between him and the other quarterbacks is the fact that they played for Ohio State.
Fields isn't concerned by the comparisons and is only working to improve his own game. Fields is focused primarily on furthering his own NFL career.
"In terms of the past quarterbacks, I can't control that. The only similarity that me and those guys have is that we wore the same uniform.
"So if they want to say that, then that's on them. I'm going to focus on myself and focus on continuing to get better in every aspect of the game."
ADVERTISEMENT
Article continues below this ad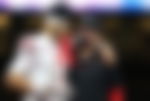 Where will Justin Fields end up ahead of the new NFL season? Currently, Fields is touted to be a Top-3 draft pick in this year's NFL Draft.
However, the emergence of Mac Jones, who is being compared to Tom Brady, may derail his plans. Nonetheless, Justin Fields has shown his quality and can make an impact on whichever team elects to pick him.
ADVERTISEMENT
Article continues below this ad