Kansas City Chiefs Missing Patrick Mahomes and Other Key Players in Game Against Chargers
Published 01/03/2021, 12:27 PM EST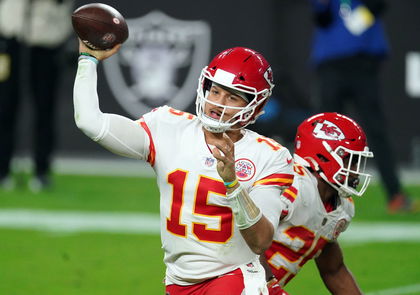 ---
---
The Kansas City Chiefs play their final game of the regular NFL season this weekend as they take on the Los Angeles Chargers. They will hope to put a rubber stamp on an excellent year where they currently hold a 14-1 record, the best in the NFL.
ADVERTISEMENT
Article continues below this ad
However, they will be missing key players. NFL Analyst Ian Rappaport revealed that the Chiefs will be without many key players, including star quarterback Patrick Mahomes.
He added that Chad Henne, who is the primary back-up quarterback for the Chiefs, will be getting a rare start for the reigning Super Bowl champions.
ADVERTISEMENT
Article continues below this ad
"The most important thing for the Kansas City Chiefs is that you're not going to see Patrick Mahomes. No risk for Kansas City with everything locked up.
"So instead of Mahomes, it's going to be Chad Henne, the backup making his first start since June 2014. He got all the reps in practice. They believe he is ready and of course, this is going to be a glorified pre-season game." 
Kansas City Chiefs must win without Mahomes and Co.
Rappaport revealed that they will be missing several other players, including Tyreek Hill, who has some slight injury concerns.
Additionally, Le'Veon Bell may play fewer minutes due to some fatigue and pain concerns, and role-player Darwin Thompson will get a majority of the playing time for the Chiefs.
While the decision to rest Patrick Mahomes is understandable, it does raise questions about the approach of the Chiefs going into this game.
ADVERTISEMENT
Article continues below this ad
Mahomes has been a standout player for the Chiefs this season, and an MVP contender. By resting Mahomes, it appears as though the Chiefs are prioritizing rest for Mahomes over a win against the Chargers.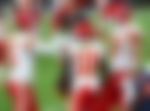 However, despite the significant players being rested, the Chiefs have one of the deepest rosters in the NFL. So it is highly likely that the team could pull off a victory while only playing most of their reserve players. While the Los Angeles Chargers are not an easy team to play, the Chiefs definitely have a chance to bag the win.
ADVERTISEMENT
Article continues below this ad
Will the Chiefs be able to win without Patrick Mahomes? Despite the absence of key players, the Chargers against the Chiefs will be an exciting game to witness.