Patrick Mahomes or Aaron Rodgers: Who is Tom Brady Putting More Pressure On?
Published 04/19/2021, 7:52 PM EDT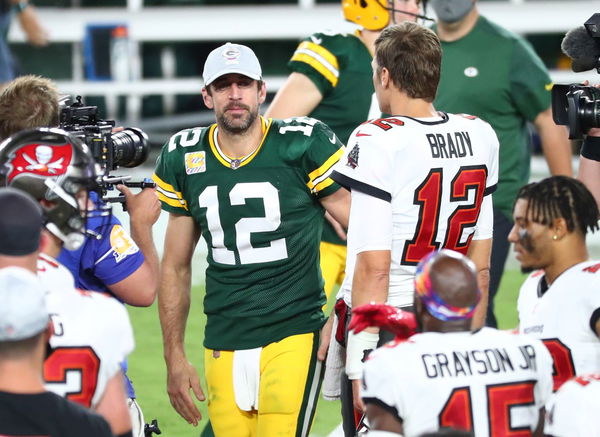 ---
---
Tom Brady shook the NFL world by cutting ties with the New England Patriots in 2020. The 43-year-old veteran penned a 2-year deal to play for Tampa Bay Buccaneers in the NFC.
ADVERTISEMENT
Article continues below this ad
There were a lot of doubts surrounding this move, with some claiming that Brady is 'done and dusted'. With the benefit of hindsight, it is safe to say that this couldn't have been farther from the truth.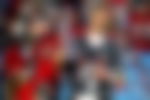 The former 2000 6th-round pick brought a wave of energy and a winning mentality with him to Florida. He transformed the mentality of Bruce Arians' young offense. The Bucs proved everyone wrong as they made their way to the Super Bowl LV title earlier this year.
ADVERTISEMENT
Article continues below this ad
Who'd they beat in the season finale? Defending champions, Patrick Mahomes and the Kansas City Chiefs. Brady and Co. demolished the Chiefs by a 31-9 scoreline. They became the first team in NFL history to win the Super Bowl on home soil.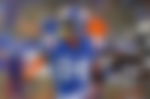 Tom Brady gearing up for another season with Super Bowl plans
Speaking on the latest segment of ESPN's First Take, sports analyst Max Kellerman explained to his colleague Stephen A. Smith how Brady is threatening to curb Patrick Mahomes' rise to the top of the NFL quarterback ladder.
"The answer is Patrick Mahomes. Tom Brady is actually putting more pressure on Patrick Mahomes, which is a counterintuitive conclusion. I agree.
"Because it feels like they're both running at it, though, excuse me that Aaron Rodgers is running out of time and Patrick Mahomes got plenty of time, not against Tom Brady, you don't have plenty of time. How many years is Tom Brady going to play?
"Patrick Mahomes in his entire career has two playoff losses. Otherwise, in my opinion, he would be a three-time Super Bowl winner….
ADVERTISEMENT
Article continues below this ad
"Brady's never really reached the level of, 'Oh my god, did you see that' that Mahomes is on," Kellerman said on the show.
Brady showed no signs of slowing down last season. He lived up to his post-season stats, throwing for 1,000+ yards with 10 passing TDs in the Playoffs.
The Bucs are hell-bent on defending their Super Bowl title in 2021. Do you think Brady can win Championship ring #8 before finally hanging up his cleats? Tell us your opinion in the comments section below.
ADVERTISEMENT
Article continues below this ad