Kansas City Chiefs Release Two Super Bowl Winning O-Linesmen
Published 03/11/2021, 9:53 AM CST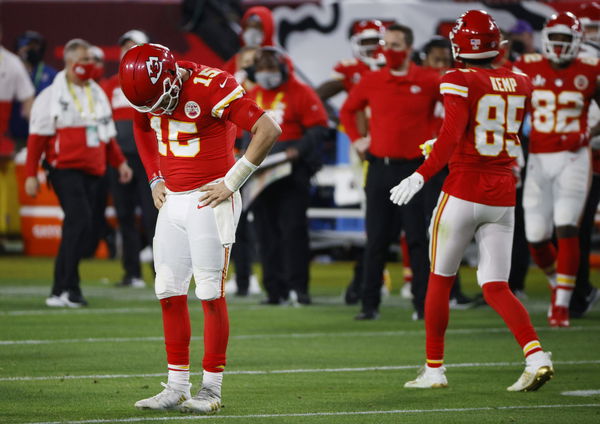 ---
---
The O-line woes of the Kansas City Chiefs were there for all to see during Super Bowl LV. Against the Tampa Bay Buccaneers, Chiefs quarterback Patrick Mahomes was sacked three times, endured eight QB hits, and was pressured 29 times. The last stat being an all-time record in NFL history. 
ADVERTISEMENT
Article continues below this ad
Many attribute the Chiefs 31-9 Super Bowl loss to their O-line. Failing to provide the pass protection required to make the big plays, even a player of Mahomes' caliber failed to get a single touchdown for his time.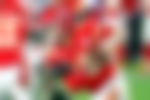 But this wasn't always the case. In fact, even in the season before, the Kansas City Chiefs squad pulled it together to lift the Lombardi Trophy. And in that Super Bowl-winning O-line were offensive tackles Eric Fisher and Mark Schwartz. 
ADVERTISEMENT
Article continues below this ad
The left and right tackle duo were starters for 2020 as well before injuries cut their seasons short. But now it looks it wasn't just their season's that got short. 
Kansas City Chiefs cleaning up their O-Line 
According to a tweet by NFL insider Ian Rapoport, the Chiefs released their Super Bowl-winning OT duo on Thursday. A day after the NFL officially set the salary cap for the 2021 season at $182.5 million.
The move many believe boils down to the fact that both players endured season-ending injuries last season. Fisher, 30, endured a torn Achilles heel and looked doubtful to recover in time for the new season. 
Schwartz, meanwhile, has had struggles of his own. A major surgery has pushed the OT to make some decisions regarding his future in the league. And now a comeback can only come in the form of a new franchise.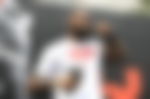 ADVERTISEMENT
Article continues below this ad
What's important to note though is that both players missed the recent Super Bowl due to these injuries. Thus it wasn't them who crumbled under the Buccaneers' Blitz. It was their backups. 
And going by what we saw in that game, the Kansas City Chiefs will have to either trade or draft some fresh blood for that O-line. Otherwise, Patrick Mahomes running almost 500 yards, sideways and backwards to evade the opposition defense will become a more common sight in the months to come. 
ADVERTISEMENT
Article continues below this ad