The Story Behind Patrick Mahomes Iconic Hairstyle AKA 'The Mahomes'
Published 09/10/2020, 10:26 AM EDT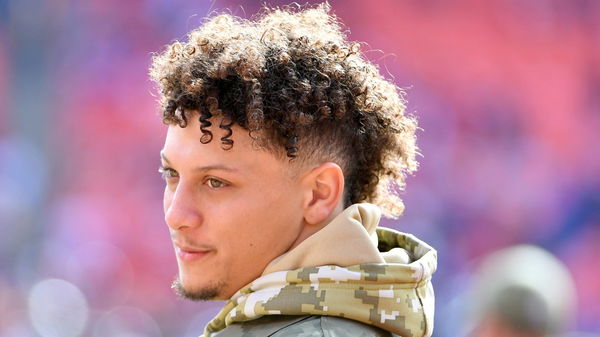 Patrick Mahomes has enthralled football fans across the country with his outstanding arm and incredible passing ability. He also attracted large-scale attention because of his hairstyle, which was new and unseen on a prominent sports personality. Though the quarterback spends an extensive amount of game time with a helmet, fans get a glimpse of his hair and headband when he is on the sidelines.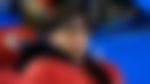 Mahomes takes his hair seriously as it has become synonymously his with the style being named as 'The Mahomes' or 'Show Me'. The Kansas City Chiefs quarterback said, "The helmet doesn't do my hair justice for sure, but the headband, the hair, it's kind of part of my brand. It started in college and I got to keep it growing."
ADVERTISEMENT
Article continues below this ad
What exactly is this hairstyle and what prompted the Super Bowl LIV MVP to take it up with elan?
Patrick Mahomes let himself go in college
Mahomes had a close-cut hairstyle during his days in high school. A glance at his photos as the White House High School quarterback would make fans assume that they are being tricked.
He looked so different! When asked about the inspiration behind the cut, Mahomes revealed that he didn't plan the hairstyle and never envisioned the phenomenon it would become in such a short time. 
He said, "It wasn't anything I was trying to go for. Me and my buddy were trying to see who could grow their hair out the longest. And I think I won."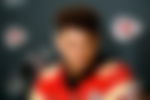 Was there any doubt about it? Even if Mahomes lost the bet in college, he won big time in real life! After the bet, Mahomes retained an element from his old look and shaved the sides to create a mohawk. 
Patrick Mahomes' eye-catching hairstyle is a Mohawk!
Yes, 'The Mahomes' and the 'Show Me' when stripped down to its roots sans the attractive names is a simple mohawk. It goes to show how versatile the mohawk is, with Mahomes' version being the talk of the town. We also see the effect of branding as 'The Mahomes' attracts more attention than a mohawk, despite both being the same.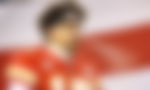 The Kansas City Chiefs quarterback said, "I let it grow out, and then the people at Texas Tech loved it. So I kind of kept it, and it was my thing, and now it's become my thing in the NFL."
Safe to say that the students at Texas Tech and the Red Raiders fans adored Mahomes for his hairstyle even more as he performed at a high level even in the NCAA. Along with his jersey number, 'The Mahomes' became a sure shot way for fans at the Arrowhead and Jones AT & T stadium to point him out. 
As is the norm with hairstyles, they get old after a while. However, fans can heave a sigh of relief as Mahomes flatly refused to change it anytime soon. Well, why would he?
With this hairstyle, he became a top round draft pick in 2017. Subsequently, in 2018, in his first season as a starter, he emulated Peyton Manning with 50 touchdown passes and 5,000 passing yards. In the next season, he claimed the Super Bowl on the back of three clutch comebacks in the playoffs.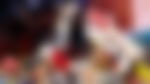 He plans to keep it the same for now but admits that he could change things in a few years as he got older. This could prove to be a tedious few years for Mahomes' barber, however, given his client's star power he would not mind one bit. 
It takes 40 minutes to perfect 'The Mahomes' 
Patrick Mahomes gets his hair done at the Purple Label Luxury Barbershop whose proprietor is a long time Chiefs players hairstylist. DeJuan Bonds revealed that it takes two-thirds of an hour to get Mahomes primed and ready for the innumerable clicks he will be subject to on the game day.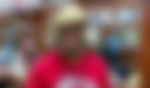 He said, "Having a quarterback, I have to absolutely do my best work every week. I put added pressure on myself to make sure that he's nice every time the camera hits him."
Bonds does an amazing job and is the man behind 'The Mahomes' for the last 3 NFL seasons. As a result, his stock has soared in Kansas City and propelled the Purple Label Luxury Barbershop to great heights. Hence, he would thank his stars for having an impressive client who sports an equally impressive hairstyle. 
ADVERTISEMENT
Article continues below this ad
Read: Soccer Star, Fitness Enthusiast, and Patrick Mahomes' Number One Supporter- Here's What We Know about Brittany Matthews
ADVERTISEMENT
Article continues below this ad
Also, fans across Kansas, Texas, and the rest of the country could thank Mahomes and his buddy for their bet as they have a fresh look to display. Hairstylists too would have received a windfall because of the high demand for this trendy high maintenance hairstyle.
How impressive do you think Mahomes' simple yet spectacular hairstyle is in its look and its brand-building power?