Chiefs WR Tyreek Hill Relishes the Prospect of Playing Alongside Julio Jones
Published 06/05/2021, 8:36 AM EDT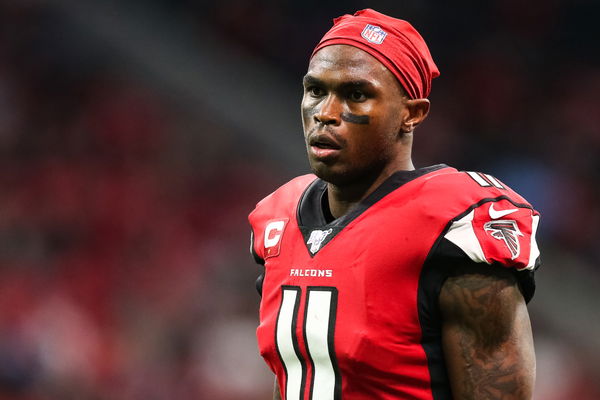 ---
---
As mandatory minicamp approaches for most NFL teams, Julio Jones remains the talk of the town. The 7-time Pro Bowler has publicly expressed his desire to move on from the Atlanta Falcons after spending a decade with the franchise. 
ADVERTISEMENT
Article continues below this ad
With the star wide receiver expected to miss minicamp, several NFL franchises continue to circle around for a possible trade deal. And among the teams linked with Jones are the Kansas City Chiefs.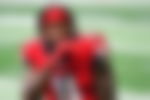 The Chiefs are already stacked in offense with stars like Patrick Mahomes, Travis Kelce, Tyreek Hill. Adding Jones would undoubtedly take their offense to another level.
ADVERTISEMENT
Article continues below this ad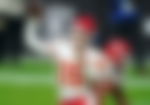 While something concrete is yet to emerge regarding a potential trade, the idea of playing alongside Julio Jones is definitely a mouth-watering prospect for Hill.
Hill eager to bring Julio Jones into the fold 
Speaking to the Kansas City Star, Hill said that having Jones on their roster would be nothing short of amazing. "If I could play alongside Julio Jones, that would be amazing," Hill said.
The wide receiver further went on to talk about how he'd been a fan of Jones while growing up.
"I was in high school when he was doing his thing at Alabama, and I've been a fan ever since. How big he is, how fast he is and how dominant he is, we all know Julio is arguably the best in the game. If I'm able to play alongside Julio, I would love it."
ADVERTISEMENT
Article continues below this ad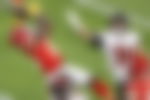 The Chiefs did end up losing veteran wide receiver Sammy Watkins in free agency this offseason. While they still have a stacked wide receiver corps including the likes Demarcus Robinson and Mecole Hardman, adding Jones into the fray would take their offense up another notch.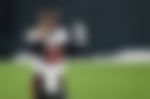 ADVERTISEMENT
Article continues below this ad
The Falcons reportedly want a first-round pick in exchange for Jones. That though is not something franchises are willing to cough up. Trading for Jones will also mean taking on his $15.3 million in terms of guaranteed money next season. 
Jones has said that he wants to join a team that's looking to win. And if he had a choice, he surely wouldn't turn down an offer to join the juggernaut that is the Kansas City Chiefs.