KC Chiefs DC Calls This NFL QB 'A Young Tom Brady' And It Isn't Mac Jones
Published 12/31/2021, 9:20 AM EST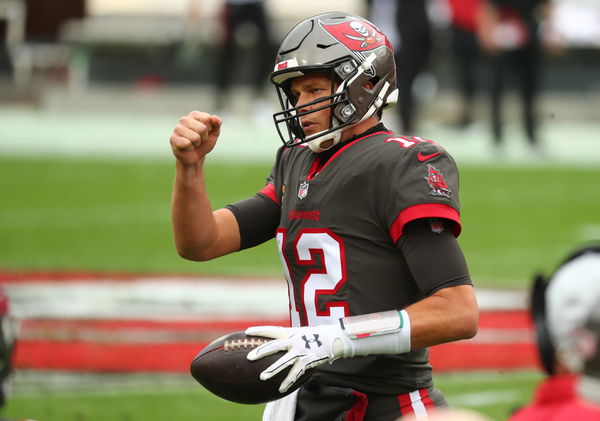 ---
---
Tom Brady has made a brand out of himself in the league. So much so that analysts, players, and coaches now view him as a measure of athletic abilities. Recently, it was the Kansas City Chiefs defensive coordinator Steve Spagnuolo who used the scale of zero to Brady to compare a young quarterback with the NFL icon.
The quarterback which Spagnuolo was talking about was the young and sensational Cincinnati Bengals prodigy Joe Burrow. Spagnuolo mentioned that the 25-year-old reminds him of young Tom Brady. Although this is a pretty big claim to make, judging his recent matches, things start to add up.
The in-form Kansas City Chiefs are preparing for a matchup against the Bengals in Week 18. And as the two division leaders meet in the Paul Brown Stadium on Sunday, the two sides will be locking horns.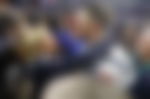 While the Chiefs prepare for a battle, it seems hard for them to ignore the lethal young QB, Joe Burrow. So during an interaction with the media, Steve Spagnuolo explained why they feel so.
Steve Spagnuolo believes Joe Burrow is young Tom Brady
"This might sound crazy. but I see a young Tom Brady," Steve said. "This guy does everything. He does not look like a second-year quarterback that missed a lot of his first year. Totally impressed with him. Began in the meeting on Tuesday. We were just finishing up the last game (against Pittsburgh) but began the meeting talking about Joe because I think he's that good."
Speaking of Joe Burrow, the quarterback has recorded a total of 4,165 yards and 30 touchdowns on the season. It is more than what is expected of a quarterback. He is playing his second season in the NFL while having missed a lot of his first. It is going to be a showdown Sunday night. After, two great athletes go up against each other.
What do you think? Do you agree with Steve Spagnuolo? Write down your opinion in the comment section below.