KC Chiefs RB Clyde Edwards-Helaire Fined $10,300 By NFL For 'Disgraceful Behavior'
Published 11/28/2021, 11:01 AM EST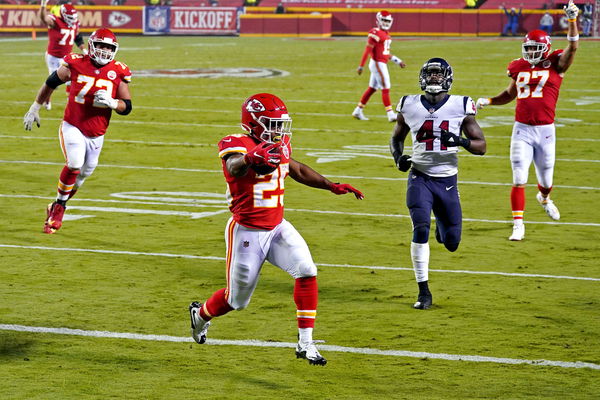 Last Monday's encounter between the KC Chiefs and the Dallas Cowboys was a cagey affair, to say the least. Despite the match being a low-scoring affair, the game had plenty of entertainment thanks to KC Chiefs RB Clyde Edwards-Helaire and his antics.
ICYMI: KC Chiefs register an emphatic victory over the Dallas Cowboys
ADVERTISEMENT
Article continues below this ad
The Chiefs have been on a roll since the past few weeks. While the team needs credit for their smashing results, one cannot overlook the defensive solidity they have displayed. In back-to-back weeks, the Chiefs shut down Daniel Jones and Jordan Love, prompting many to blame the opponent. They also stifled Derek Carr and the Raiders' fifth-ranked offence, thus showing that it is not a one-off.
But last night was the Chiefs defense' biggest defense as the Cowboys had the league's best offensive entering Sunday – by a long shot. For starters, hey had a 433-yard per-game average. Unfortunately for them, at the Arrowhead Stadium, they threw for a measly 276 yards (most of it on a last drive), turned the ball over three times, and never got their passing or run game working. Say whatever you want about the impact Patrick Mahomes has on the Chiefs, but these herculean performances by the Chiefs defence can no longer be ignored.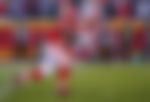 Kansas City Chiefs RB Clyde Edwards-Helaire fined by NFL for unsportsmanlike conduct
The match between the Chiefs and the Cowboys was certainly a heated affair. One controversial instance in the match saw KC Chiefs RB Clyde Edwards-Helaire taunt a Cowboys defender while scoring a touchdown.
ADVERTISEMENT
Article continues below this ad
As per NFL laws, taunting comes under the jurisdiction of unsportsmanlike conduct. Hence, the running back's actions were a violation of the law and is liable for a fine. Reliable NFL journalist Tom Pelissero earlier today broke the news and revealed that the RB will be fined a hefty sum of $10,300 by the NFL.
ADVERTISEMENT
Article continues below this ad
Do you think Clyde was unnecessarily fined by the NFL? Let us know your thoughts below!