'Keep Building My Queen'- Seattle Seahawks QB Russell Wilson Congratulates His Wife Upon New Business Venture
Published 10/03/2021, 3:11 AM EDT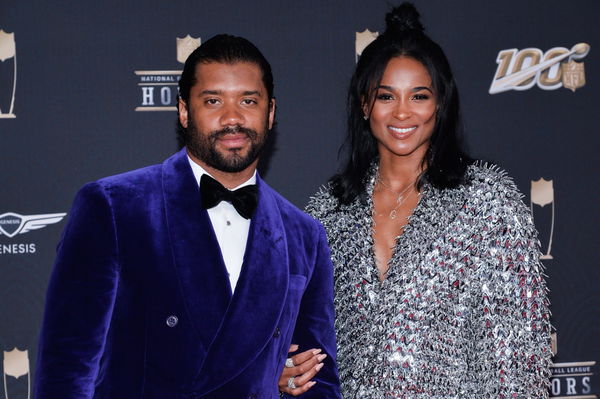 ---
---
Seattle Seahawks quarterback Russell Wilson celebrates the moment of euphoria as his wife Ciara becomes an Investor, Co-Owner, & Director of TenToOne, a venture she shares with Trinidad-born founder and CEO Marc Farrell.
American singer, songwriter, model and entrepreneur, Ciara is an ambitious young entrepreneur who was planning out her first cocktail after breastfeeding her second son Win for the past 10 months and ended up being a part of TenToOne.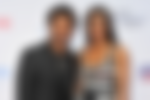 Russell Wilson feels proud of his wife
"I had a classic mojito. It's one of my go-tos, and it was really good," Ciara said, laughing. "Imagine, I was breastfeeding for 10 months in quarantine — that was a journey. But it was also really sweet. I enjoy bonding with my baby, but it was definitely time. I was excited, looking forward to celebrating that moment and it was the perfect way to kick it off."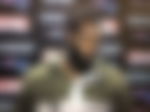 However, Ciara is no amateur when it comes to business ventures. She has started a production company with her husband, Russell Wilson, engaged in fashion lines, and is also a co-owner of Seattle Sounders, among other ventures. Her ambition reflects upon her actions as she attended a short course on the Business of Entertainment, Media and Sports at Harvard Business School in 2019.
Ciara on her new venture
"When I get a chance to do things and projects like this, I'm pretty involved," said Ciara. "I look a step before the actual product to work with really great business partners. For me, all the boxes were checked. This is a space that not too many women occupy, and I saw a tremendous opportunity as an entrepreneur, and as a woman of color."
Farell and Ciara vow to step up the Rum game with their venture, by making it more elegant and versatile for consumption for any occasion. Ciara will be focusing on marketing, creative and business development, as well as in developing strategic partnerships for the company.
"It's as much about the soul of the Caribbean," Farell says regarding his idea of the venture. "It's optimism, spontaneity and joie de vivre, but also about reimagining and challenging the status quo."