Kevin Durant Destroys Russell Wilson for Making the Broncos the Punching Bag of the NFL After a Glamorous Career With the Seahawks
Published 12/04/2022, 11:04 AM EST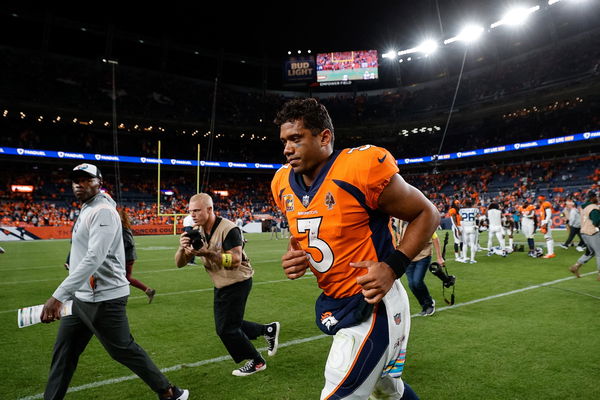 Earlier this season, when Russell Wilson went to the Denver Broncos from the Seattle Seahawks, the franchise thought they were getting a proven quarterback to unlock the offense. But more than half a regular season later, it doesn't look to be the case.
And NBA star Kevin Durant is watching closely. He destroyed Wilson for making the Broncos the punching bag of the NFL.
ADVERTISEMENT
Article continues below this ad
NBA star Kevin Durant appeared on 'The Etcs' podcast to talk about everything around the NFL. While discussing the future of Tom Brady and Aaron Rodgers, Durant asked the host Eddie Gonzalez if he would take Russell Wilson over the duo as his QB.
Kevin Durant discussing the Broncos' offense
When Gonzalez termed the Broncos as the worst team in football, Durant further destroyed Wilson and his team."I wouldn't say…Ah, yeah it's tough to say. The offense is bad. It looks nasty, what they are doing. The offensive side of football," Durant said.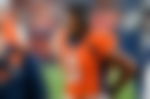 Ever since Wilson moved to the Broncos from the Seahawks, he hasn't been his old self. Wilson has struggled to adapt to life in Denver and the results on the pitch show just that. The Broncos have become a punching bag in the NFL. Wilson might have to find inside him the quarterback that the world saw at Seattle.
Russell Wilson since moving to the Broncos 
The Seahawks traded Russell Wilson to the Broncos in the offseason this spring. In return, the Seahawks got three players and multiple future draft picks. But who really won in this trade?
Wilson hasn't really set the field on fire as the Broncos might have expected. The QB is 17th in the league in terms of passing yardage, having thrown just 2,369 yards of passes. He has just eight passing touchdowns to his name till Week 12, making him 28th in the league in that regard. Wilson has also thrown five pass interceptions this season so far. With him under center, the Broncos are one of the lowest-scoring teams in the NFL.
ADVERTISEMENT
Article continues below this ad
Wilson hasn't been able to emulate his glamorous Seahawks career at Denver. And the Broncos are struggling. The team has won just three of the 11 games they have played so far this season. They are placed fourth in their division, AFC West, and have virtually no hope of making it to the playoffs.
ADVERTISEMENT
Article continues below this ad
Will the NFL world ever see Wilson back at his best? Will he prove all the doubters wrong?
Watch This Story: Russell Wilson embarrasses himself for fourth consecutive week by making this embarrassing play.
Edited By: Deepika Bhaduri