Kevin Stefanski Praises Browns' QB Baker Mayfield for Showing Tremendous Growth
Published 08/31/2021, 2:00 PM EDT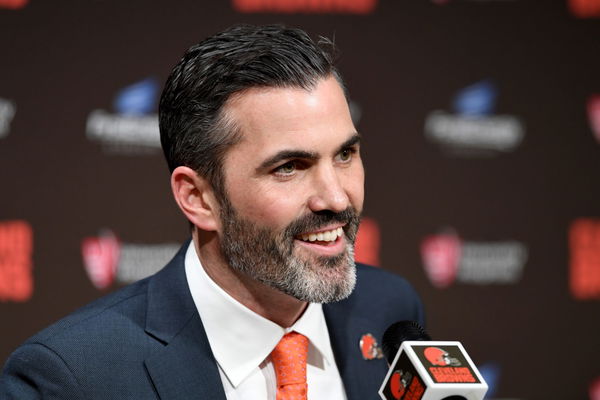 Baker Mayfield made a 22-yard touchdown pass to KhaDarel Hodge, during the preseason finale against the Falcons. The throw was so impressive that it caught the severe attention of Drew Brees. The former NFL star got so impressed that he brought the matter to the table of NBC's Sunday Night Football.
Following his remark, Kevin Stefanski mentioned how much the quarterback has grown over the course of 3 years. The Browns' coach during a Zoom call on Monday said, "I thought it was a really good throw, his technique, some of the nuances he's putting into his technique," to which he added, "He's really grown in some things he's doing out there."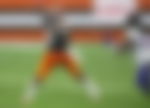 Baker Mayfield's show in the preseason finale
ADVERTISEMENT
Article continues below this ad
The drastic improvements displayed by the Browns' quarterback have turned heads. Although he made just one appearance throughout the preseason, yet still managed to claim the spotlight. Mayfield, after sitting for the first two games entered the gridiron for the third. During which, he completed 6 of 10 passes and a touchdown for a 132.5 rating against the Falcons.
Such remarks from the critics and from the coach could mean only one thing, that Mayfield is going to be prioritized as the starting quarterback for the 2021 season. Everyone seems to be familiar with the potential that the quarterback possesses. And that will play out for the 26-year-old with a bag full of opportunities.
ADVERTISEMENT
Article continues below this ad
Baker Mayfield heading into year 4 with Cleveland Browns
Baker Mayfield, along with the likes of Odell Beckham Jr. who is all set to make his return this season, are going to demolish whoever sets foot in the gridiron against them.
ADVERTISEMENT
Article continues below this ad
It is always a blessing for a player to get on the same side of the court with the coach. It truly helps with the growth of not just the player but also the influence on the team. Although the kind of a satisfied coach that Kevin Stefanski appears to be, it is yet to be seen whether he plays out Baker as his starting QB against the Kansas City Chiefs who seek redemption for their Super Bowl hangover.