Kirby Smart Viral Speech [VIDEO] Fires Up Pat McAfee as Georgia Clinch Final Glory
Published 01/12/2023, 11:00 AM EST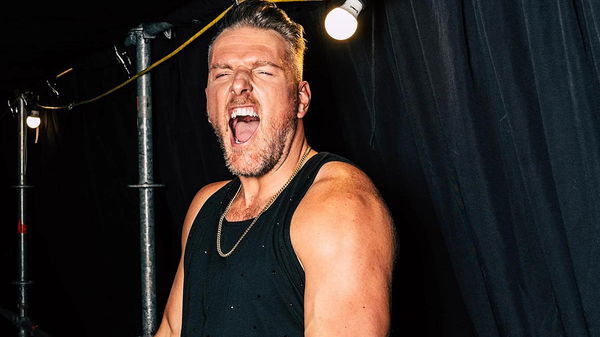 On Monday, the University of Georgia routed a huge win over the Texas Christian University. The 65-7 game helped the Bulldogs to their second consecutive college football playoff national championship. While the No.1 ranked Bulldogs were the favorites coming to the matchup against the TCU Horned Frogs. No one thought the scoreline would be so one sided. But for those who might question how this happened, they might not need to look much farther away, as a viral audio clip of Kirby Smart's pregame speech has even NFL veterans like Pat McAfee pumped up.
ADVERTISEMENT
Article continues below this ad
The 47-year-old Bulldogs' head coach gave a brief but passionate message to his players, moments before the game on Monday. The speech was rather laced with profanity, but conveyed its message very clearly. "You go out there with energy and enthusiasm. Ain't nobody in this room should be cautious." Smart shouted at his players to encourage them. "Ain't nobody in this room should be nervous about s**t. Go out here and f*ck their a** up! Don't think about scoreboard. Don't think about s**t. You think about knocking the s**t out of them. Punish their a** on offense, and kick their a** on special teams, guys, t's about who the f— we are. I believe in you."
Pat McAfee reacts to the leaked speech
The former Indianapolis Colts icon reacted to the clip on the Pat McAfee Show. The retired punter played the audio with great excitement, with his co-hosts listening in silence. after the conclusion of the speech, Pat could not control his love for the passion shown by Smart.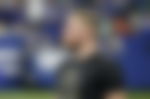 "How could you not want to run through a wall there?" McAfee added after playing the clip. "I didn't know Kirby had that. I think a lot of us didn't know Kirby had that."
ADVERTISEMENT
Article continues below this ad
The 35-year-old also revealed that he had recognized the inner fighter within Kirby after watching a video preview on the game day. "I saw a video on game day that they ran for a preview and Kirby was standing up on like a locker talking to the team before the game or something and he said like I think he said these mother f**kers with the way they edited it just said like they or something. Like that he said they now they now gotta see us for real or something like that." McAfee explained.
"Then you hear that speech right there, AJ I'm ready to run through a wall for that guy. I don't know 65-7, it seems like it should have been maybe 80 to 90." 
ADVERTISEMENT
Article continues below this ad
Fortunately, no reports of a broken wall in the studio have come up.
Watch this story: Aaron Rodgers is getting linked with another diva.