Kliff Kingsbury Calls Out NFL Rules For 'Voluntary' OTAs
Published 05/27/2022, 3:17 PM EDT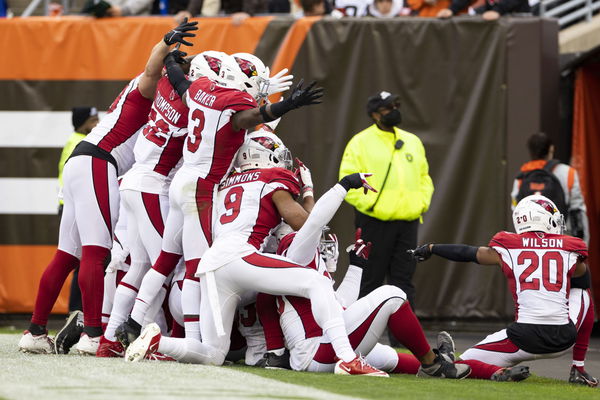 Arizona Cardinals head coach Kliff Kingsbury has not had an easy job. He was letting everyone know recently the things that were on his mind. The organized team activities are in full swing ahead of a crucial 2022 NFL campaign. Kingsbury was open in sharing his thoughts about players skipping voluntary workouts. These workouts are essential for building team chemistry before the new season, and the Cardinals head coach was making do with players who turned up.
ADVERTISEMENT
Article continues below this ad
A big reason for the rise of these minor frustrations has been the absence of QB Kyler Murray and WR Marquise Brown from the voluntary OTAs.
ADVERTISEMENT
Article continues below this ad
While talking to the reporters following the first round of OTAs, Kingsbury states, "As a coach, you want to have these guys here all the time, but it's not how the rules are set up. Different guys handle it different ways." While the Cardinals' HC wasn't visibly unhappy, the general feeling among players is to work with the players present.
There have also been discussions between Kingsbury and his coaching staff about when all the players will return. Murray could possibly return to the team during the mandatory training camps during June 14-16. Apart from his thoughts, Kingsbury seems to be looking forward to an exciting and competitive 2022 NFL campaign.
Is the exploitation of rules for Voluntary OTAs frustrating for Kliff Kingsbury?
The rules have seen relaxations in recent seasons by the NFL Players Association for the veteran players and allow them to skip these voluntary workouts. Murray is not the only one opting out of these voluntary camps, but also players like Aaron Donald and Deebo Samuel have sat out. During the 2020 season, players, including Murray, were trying to avoid health scares by opting to skip these voluntary OTAs.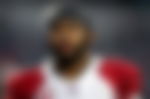 ADVERTISEMENT
Article continues below this ad
But some of his Cardinals teammates seem to understand the need for these workouts and provide valuable perspective. Cardinals safety Budda Baker believes that the veteran players have an impact on the rookies during the voluntary OTAs.
But he adds that while Murray might be absent, he is working hard at coming back fit. Baker believes Murray will be raring to go next season.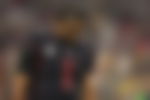 There seems to be a growing belief that the Cardinals will sort out Murray's contract extension ahead of the 2022 NFL season. The Cardinals fans will hope to see their franchise take huge strides. They will be aiming to reach the 2022 NFL playoffs with their talented roster.
ADVERTISEMENT
Article continues below this ad
Watch This Story: Kyler Murray Led Arizona Cardinals to Feature in 'Hard Knocks in Season' During NFL 2022 Regular Season