"Kneeling Was the Most Respectful Way"- Baker Mayfield Explains Why He Will Kneel During National Anthem
Published 06/14/2020, 8:13 AM EDT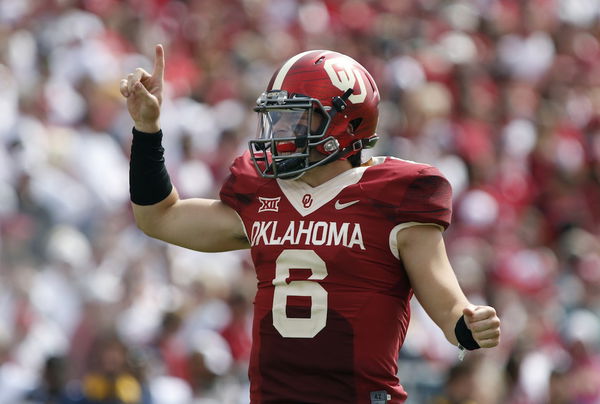 Cleveland Browns' Baker Mayfield has chosen his side. The quarterback has said that he will kneel during the national anthem in the upcoming NFL season.
ADVERTISEMENT
Article continues below this ad
Mayfield said that the support for protests against social inequalities, police excesses, and racism trumped the fans' support. He dismissed multiple requests from fans to avoid taking a knee during the anthem and said that he absolutely intended to do the same.
ADVERTISEMENT
Article continues below this ad
On his social media, Cleveland Browns' QB said that it was a pivotal time to bring about a change in the country. He said that inequality has been an enduring issue, and now, everyone was coming together to address it.
Mayfield has been vocal about the need for equality, understanding, and justice following the demise of George Floyd. He said that the right way to bring change is by holding people accountable for their actions.
Addressing fans who were upset by his stance, Mayfield said these people did not understand the reason behind kneeling. He explained that kneeling was not an insult to the country but a demand for justice.
Mayfield said that racism, social injustice, and inequality have been plaguing the United States for ages. He also acknowledged that he was at fault for not educating himself and speaking up about the issue sooner.
Mayfield stressed that everyone has the right to be treated humanely and equally. He said that he would not refrain from speaking his mind in fear of losing some fans.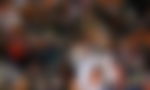 Baker Mayfield sports an 'I can't breathe' T-shirt in the gym
Mayfield also posted a video on Instagram while working out in the gym in an 'I can't breathe' T-shirt. George Floyd spoke those words with his dying breath, while the officer's knee rested on his neck in Minneapolis.
These words have now become a war cry for the Black Lives Matter movement, and rightly so.
 

View this post on Instagram

 
ADVERTISEMENT
Article continues below this ad
In the aftermath of Floyd's death, several NFL players have come out in support of the movement for equality. Houston Texans' coach Bill O'Brien said that he would kneel alongside his players if they chose to kneel during the anthem.
Cleveland Browns' coach Kevin Stefanski is supportive of his players' wish to protest. He, however, said that he would sit down with the team and staff and make sure that everyone is on the same page.
ADVERTISEMENT
Article continues below this ad
This is only the beginning of the quest for equality and social justice. NFL players siding with the movement has lent a sense of credibility and seriousness to the same.