Seattle Seahawks Draft CB Coby Bryant, Who Comments on Living Up to His Namesake Kobe Bryant: "Not Really Pressure, More of a Privilege, Honestly'
Published 05/02/2022, 4:15 AM EDT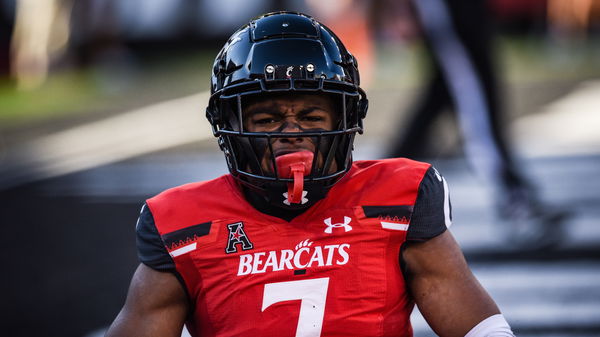 It was a jackpot for the Seattle Seahawks in the fourth round of the 2022 NFL draft. Their long-time quest for an impact-making cornerback ended on Saturday after the franchise successfully selected the former Cincinnati cornerback Coby Bryant to the roster. The thing that caught everyone's attention was not his football skills but his unique name, which resembles the late NBA legend, Kobe Bryant.
Seattle's fans and management were happy to welcome him, and above all, he thinks that it is a big responsibility to uphold the legacy of that name.
ADVERTISEMENT
Article continues below this ad
Coby Bryant speaks on being a namesake of Kobe Bryant
The Cincinnati cornerback, Coby Bryant was drafted by the Seahawks in the fourth round. When they asked him if there was any pressure for being named after one of the greatest basketball players of all time. "Not really pressure," Bryant said on a conference call with the reporters.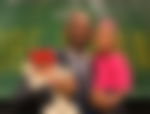 "more of a privilege, honestly. It just means I have to work twice as hard to live up to that name and set a name for myself as well too and, most importantly, represent him as well as I can." Bryant added to his speech. He went on to say that his parents were big Kobe fans while growing up in Ohio. As a result, they named him after the NBA legend, however, with a slight change in the spelling to maintain individuality.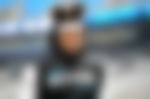 "My parents loved Kobe Bryant and everything he brought to the table, not only as an athlete but as a human being himself and how he carried himself," Bryant said. The Seahawks were looking for two draft options, Derek Stingley Jr. and Ahmad Gardner in the first round. Unfortunately, both of them were unavailable for the Seahawks. The Houston Texans and New York Jets respectively took away the two talented prospects.
But it turns out their patience helped the franchise bring in one of the best cornerbacks. Bryant won the Jim Thorpe Award last season as the nation's top defensive back while playing against Ahmad Gardner. Moreover, the Seahawks head coach Pete Carroll mentioned a coincidence in the press conference that they had earlier drafted a cornerback named Mike Tyson in 2017.
Coby Bryant is an incredible Cornerback
ADVERTISEMENT
Article continues below this ad
The 23-year-old has already received widespread recognition and appreciation from the team management. "It's rare to get a guy that was chosen as the best DB in the country. It doesn't happen very often … But that's pretty cool," Coach Pete Carroll said.
"It's because Coby is such a good football player, just all-around. He can do it all. He's big and strong, an aware leader on that team, on a championship club, and a really good playmaker." Carroll added to his statements.
ADVERTISEMENT
Article continues below this ad
The Cincinnati cornerback has recorded nine interceptions and 35 passes defended over his four seasons as a college starter. As a result, the cornerback brings lots of production and experience to the offensive unit. The time will tell us if he can live up to the expectations of Seattle fans in the upcoming season.
Watch This Story – Tom Brady Spills His Secret to Stay Healthy; Shares 6 Simple Steps