'One of the Smarter Receivers I've Been Around': 49ers HC Heaps Praise on Deebo Samuel
Published 01/11/2022, 11:21 PM EST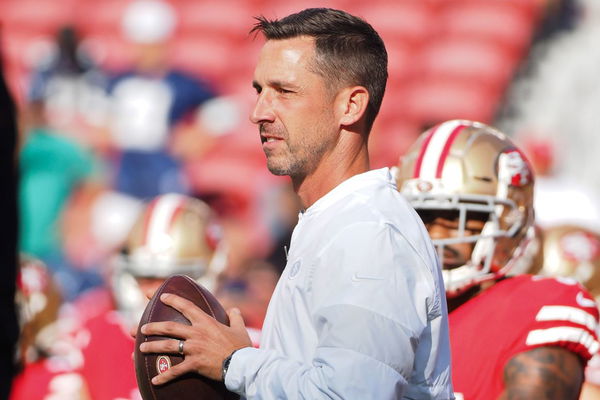 ---
---
NFL franchise San Francisco 49ers WR Deebo Samuel has been the X-factor leading them offensively as a multi-faceted threat. The 49ers have been relying on his talents to get them out of a hole time and again. The former South Carolina player was crucial during their game against the Los Angeles Rams, providing the comeback moment in a close game.
ADVERTISEMENT
Article continues below this ad
Due to his amazing talents, the 49ers did walk out winners after OT. Coach Kyle Shanahan did shower his praise for his WR star for his calm and immovable composure in any situation.
ADVERTISEMENT
Article continues below this ad
He states, "Deebo is one of the most aware people I've been around and one of the smarter receivers I've been around. It's extremely natural to him." Shanahan speaks highly of his hard work both on-field and behind the scenes. He really appreciates Samuel's cold-blooded composure at key moments. It was following his 2019 Senior Bowl appearance that Samuel and Shanahan decide to team up with the 49ers.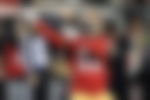 Deebo Samuel: A Natural Specimen
ADVERTISEMENT
Article continues below this ad
In only his third NFL campaign, Samuel has left all his doubters and their many concerns over his injury record in the dust. He did come back in the 2021 preseason, a different man with a physique very few WRs can match. The 49ers' wideout is second only to teammate Elijah Mitchell in rushing yards (365). He leads the team with 14 total touchdowns and also has 77 catches for 121 targets.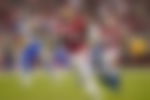 During his standout performance against the Los Angeles Rams, he became only the second player to have a passing and receiving TD as a WR in the same game. Former Patriot David Patten was the last wideout player to achieve that feat. Shanahan also points out how Samuel's physicality is different from all others in the NFL.
ADVERTISEMENT
Article continues below this ad
He comments, "You see, a lot of guys play pretty physically in this league. But guys have to really go to a certain place to get to that level and Deebo doesn't. That's just naturally who he is." The statement perfectly encapsulates the ease Deebo Samuel shows on the field. A player whose progress was slightly hampered by injuries, Deebo is more than ready to peek-a-boo teams in the postseason.
Watch This Story: Tom Brady Breaks Incredible NFL Records at the age of 44